Written by Boston Biker on Jul 15
Seems the City of Boston is taking a bit more interest in stolen bikes. From their new website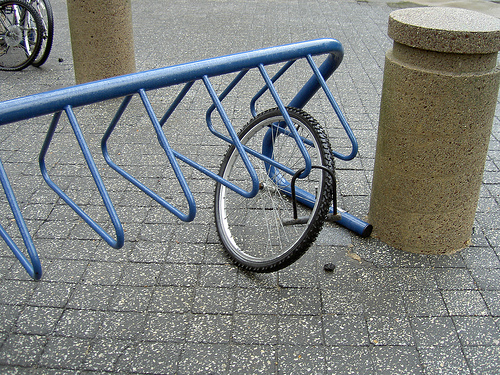 ——–
As part of our initiative to make Boston a world-class bicycling city, the Stolen Bike Alert program makes reporting stolen bikes easier and increases the chances of finding your stolen bike by giving you a larger network of search parties.
When you report a stolen bike, we send out an alert to the police, local bike shops, hospital and school security, and everyone who follows us on Twitter or Facebook. All of these people will be on the look-out for your bike and we will instantaneously notify the police as we receive updates on your stolen bike.
Please take a few minutes to register your bike online right now.
Become a bike vigilante by following us on Twitter, Facebook, or email.
For more information, contact Nicole Freedman, Director of Boston Bikes at: [email protected]

617-918-4343
——-
You can find this and more info here. Seems like an interesting idea, not sure how much it will decrease bike theft, but it can't hurt.
The most interesting part of this website seems to be the ability of people to register and post about stolen bikes. You can then report a stolen bike if you see one. In essence getting lots of people to help you look for your bike. I am guess this will also be used by thieves to know when NOT to post the bike to craigslist. But overall it's a good start, especially if it becomes popular.
Tags:
bicycles
,
City of Boston
,
stolen bikes
Posted in
advocacy
,
news
|
2 Comments »