The Latest From BostonBiker.org
News, Events, Updates
Written by Two Wheeled Redhead on Apr 25
This is my first year of being a bike commuter and seeing the resurgence of riders come out as the weather improves.  It's great to see, but it also brings up a lot of conflicted responses as I ride.
I'm a pretty law abiding rider. I stop at red lights, follow street flow of traffc, wear a helmet, and keep my bike well lit in bad weather conditions, which means not only at nighttime, but fog, rain, snow, etc. I'll admit to going through a red light on occasion after coming to a stop at 2am coming home from the restaurant, but only after waiting long enough to realize that it was on a weight sensor.. and I was just not going to trigger it.(that is another rant for another day )
When fair weather cyclists come out, especially on nice days, I'm thrilled to see them, but I also now have another thing to watch out for aside from pedestrians and cars. I now have people riding down the street in the wrong directions, in my bike lane, I have people weaving across the bike lane as they get their bike legs back for the year, and coming out of side streets or between parked cars as another hazard. This all aside from the much debated red light running, no helmet, with/against traffic issues.
I don't want to be rude, but most of the time I can do little more than bark a warning as I almost collide with, and avoid much of the above.  Are there classes out there to educate cyclists on proper bike practices when the weather gets nicer? (or would there just be a bloodbath over the finer points of the curriculum?) How do you deal with the surge of inexperienced riders? It's hard to educate in 2 seconds or less of interaction, what do you do?
So far I've been trying to at least include the relevant data of why I am barking at them… "Red Light!", "Traffic Flow", "Please pick a side of the bike lane" was surely the most articulate I have gotten so far.  Does it get better as the weather improves? Or will I actually continue to miss my cold weather riding? (something I would never have told you would happen!!)
Tags:
fair weather cyclist
,
new riders
,
whippersnapper
Posted in
Commuting
,
education
,
Questions
|
39 Comments »
Written by Boston Biker on Apr 08
This post was written a couple of days ago, but in light of the resent crashes I thought it might be a good idea to post it now. Please chime in on the comments with additional tips.
————————
Today I got stuck in bicycle traffic, I approached a red light and in front of me sat 10 cyclists dutifully waiting for the light to change. It was awesome! I have never seen this many people on bikes. The streets are overflowing with cyclists. Perhaps the rainpocolypse (part 1 and part 2 "son of rainpocolypse"), or winter cold kept them inside. It doesn't matter really, all I can say is WELCOME!
I am so very pleased to see so many (obviously) new riders plying the streets of Boston. The more people that ride, the less people that are driving. Also the more people who ride, the more people who do drive will be alert and look for cyclists. I have read several studies that show that there may be a significant increase in safety when more people cycle (or at least that danger does not go up). So not only are all these new riders saving money, helping the environment, and getting fit, they might actually be helping to make the rest of us safer. Thanks!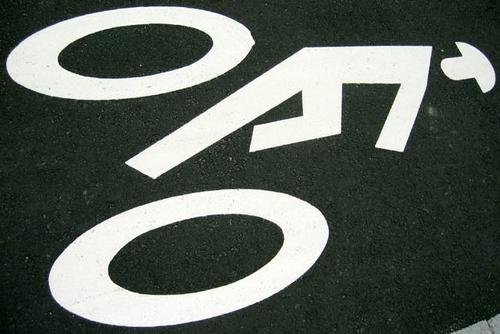 All that being said, there are a couple things I want to talk to you new riders about. I have noticed a couple of things, that…lets say are not so good. I have broken them down into two general categories, things that are annoying to other cyclists, and things that are going to get you hurt (or worse).
Annoying:
Like everyone else I was very confused when that glowing orb in the sky appeared. It hurt to look at, and frankly seemed to make everyone act a bit nutty. After a week or so, I remembered that it was the sun, and got back to normal. It would seem however that a lot of new riders took that period of wackiness as an example of how to act. I am here to tell you it is not. Here are a couple of helpful reminders to keep in mind.
If you are going to run red lights, please be fast:
Nothing is more annoying, than watching someone slowly creep across the intersection, only to get back in my way (I being the person that simply waited for the light to change green) to go very very slowly to the next red light, where the process repeats itself again. This happens more often than I care to mention. If you are really in such a hurry that you can't wait a couple seconds at the red lights, might I suggest putting a little more effort into pedaling faster in between your bouts of daring do. I would assume that if you really need to run that red light, then you will be huffing and puffing. Not to mention, running red lights can be dangerous, and also annoying to other road users.
Please oil your chain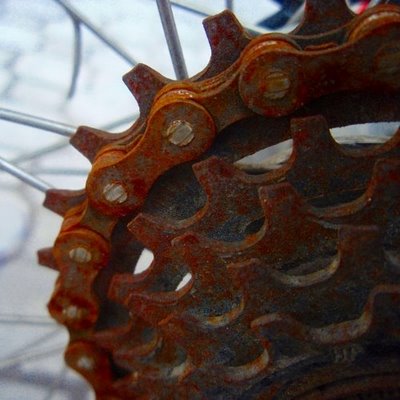 I know you have not taken your bike out since well, maybe ever, but that squealing creak of your chain makes the baby Jesus cry. You can buy a bottle of chain lube at any bike shop, and they will even show you how to use it, it takes about 1 minute and you will be good to go for weeks.
Ride on the correct side of the road
Seriously, going the wrong way down the street is not only dangerous, but it pisses off all the cyclists going the correct way who have to swerve around you. Don't do this.
We are going to work/school/etc, not racing in the Tour De France
You might think you need head to toe spandex and a $2500 racing bike to commute to work, but I promise you don't. We are all just going to work here, no need to have a Lance Armstrong moment. You don't need to zip past me at 30 miles per hour nearly clip a pedestrian as you blow through a cross walk, dodge a car pulling out into the street and then run that red light. Take'r easy haus.
Let people know when you are passing
A simple "on you left" (you should pass on the left), or a "passing", or a ding of your bell, is all you need. This lets the person in front of you know not to suddenly swerve into you. Before passing be sure to look in behind you for cars, AND look in front of you to make sure you will not be putting yourself in any danger.
Smile!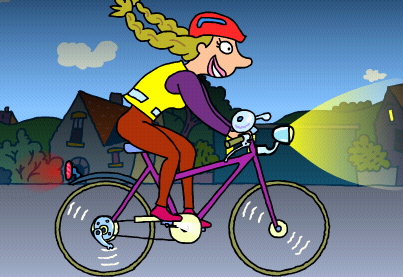 We bikers stick together, if you see another biker give them a smile. Or a head nod, or a wave, or a ding of your bell, spread the joy of cycling around! The moment we all start acting grumpy and sullen is the moment we should all get back into cars.
Dangerous:
It is true, you never forget how to ride a bicycle. It is also true that you can forget how to ride your bicycle safely in traffic. Is it that biking has become too safe? Do people feel the need to "jazz it up" a bit by doing stupid dangerous things? Don't do the following.
Running red lights
Hey new guy, you can barely balance on that thing, don't you think you might want to give the red light running a rest till you figure out the whole going in a straight line thing? Also could you please not run the red light right in my path as I legally cross the intersection, I know you might think it is fun to smash your face into things, but I don't. I have talked about this before, (here and here) and the conclusion of many is that running red lights doesn't really make you faster.
Swerving
Bicycles offer the freedom to travel just about anywhere, on road and off. That doesn't mean that you need to physically touch every inch of the road surface with your bike. Please for the love of Pete ride in a straight line. It makes it easier for cars to predict what you are going to do next, and keeps you from running into me. If you can't ride your bicycle in a straight line you need to practice until you can.
Stay out of the door zone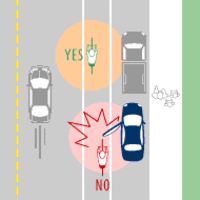 Bike lanes are great, but you really need to get out of the door zone. "Whats the door zone?" You say? Read this and this.
Gets some lights
Most people can't see in the dark, most reflectors are crap, get some lights for your bike if you are going to be riding at night. Red in the back, white in the front, just like the cars. Make sure they are visible, make sure the batteries work, make sure you have them on. it is damn near impossible to see a cyclist at night unless they have bike lights. By the way being invisible is a bad thing.
Wear your helmet properly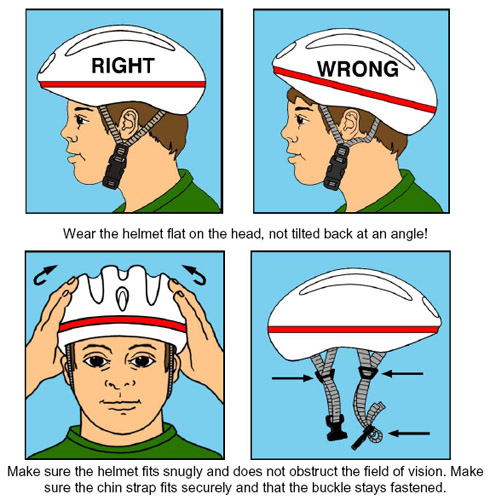 Good! You have decided to wear a helmet! Great! However you must know that they only work if you put them on correctly. I see people all the time wearing what is in effect a funny looking hat. There is a right way and a wrong way to wear your helmet. If you are not going to wear it properly then you should really just throw it out, because it wont do any good. The helmet should be level on your head (when you look up you should see the edge of the helmet). The straps should meet in a V under each ear (not hanging down around your chin). The buckle should be buckled (seriously why wear a helmet if you are not going to buckle it?!) and it should be tight under your jaw that that when you open your mouth the helmet wiggles a little. While we are at it, that helmet you bought in the 80's it isn't good anymore. Helmets only last a couple of years, after they have been left in a hot car, after they have been in a crash, or after a couple years of being stuffed into your backpack they are not good anymore. Get a new one.
If you are going riding with your kid wear your helmet
This is a related note, I see parents going riding with their kids all the time, the kids almost always have a helmet on, but often the parent does not. What kind of example are you setting for the little one? Kids do what their parents do, if you want them to wear helmets, put one on yourself. Also the above instructions go for them as well.
Hopefully if you follow these simple rules you will be on your way to enjoying a fine year of cycling. As more and more people move towards the bicycle as their main form of transportation it will be even more important for us to have fun out there in a safe way. I welcome all the new riders, and hope to see even more in the coming months!
I am sure that I have not gotten all the many things that annoy/endanger people listed above, so feel free to make additions in the comments.
Tags:
guide
,
new riders
,
welcome
Posted in
education
|
26 Comments »
The Word On The Street