Written by Boston Biker on Jun 23
Last October I built myself a rather fetching bicycle trailer.  This summer I used that bad boy to move every single thing I owned from one part of Somerville down the street about a mile to another part of Somerville.  And let me tell you, it was SO MUCH FUN!!!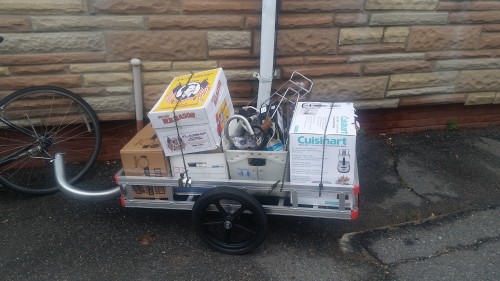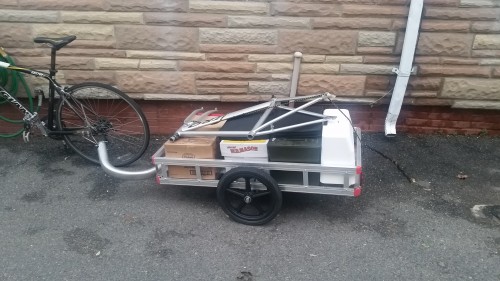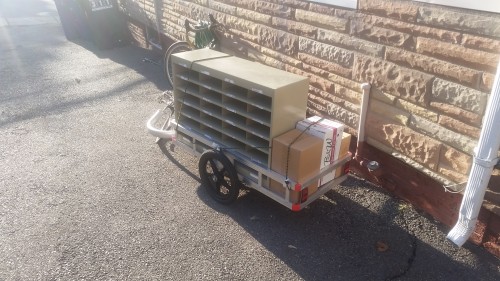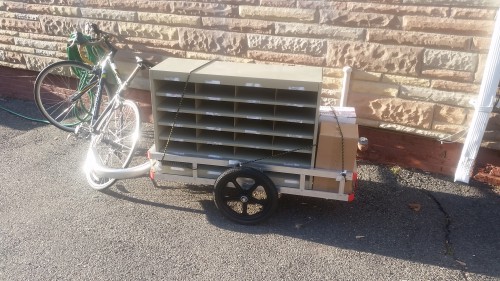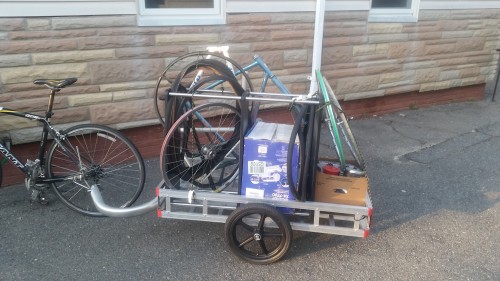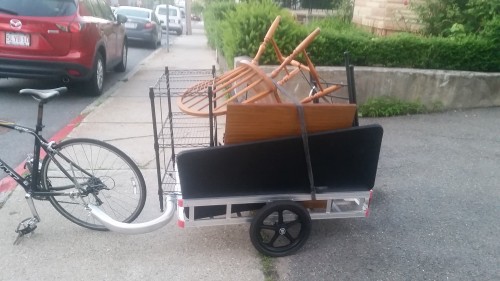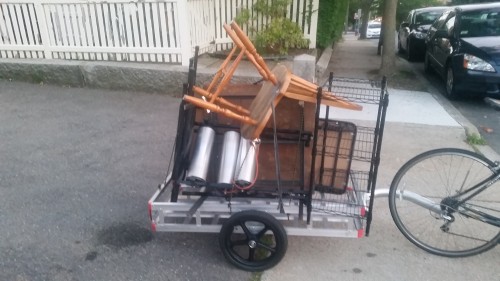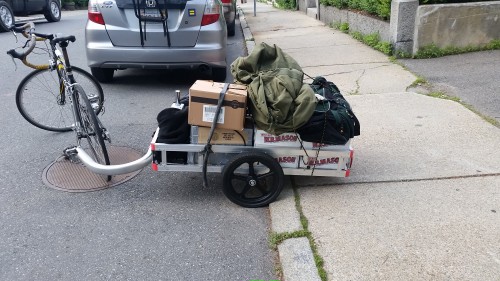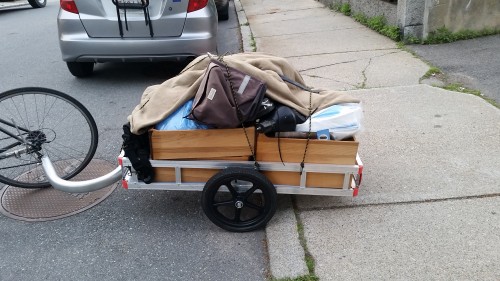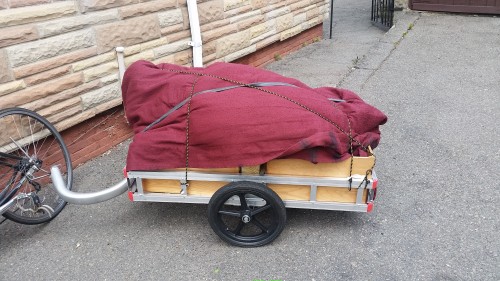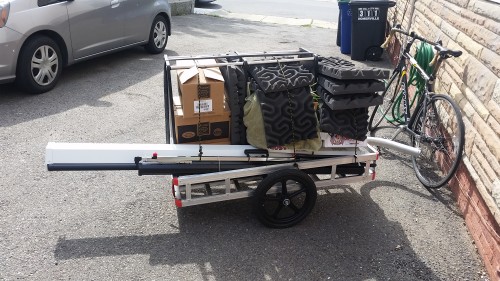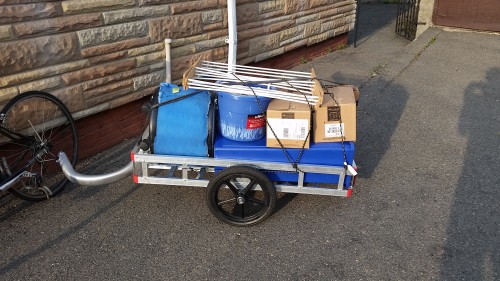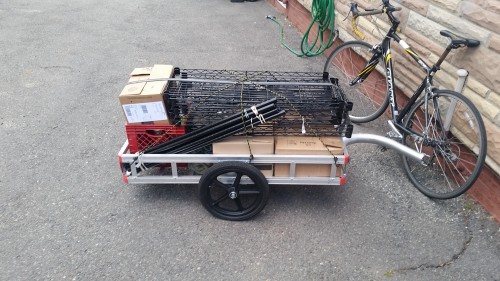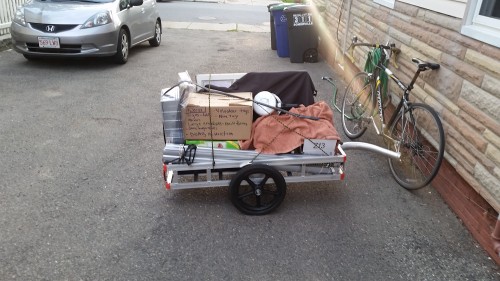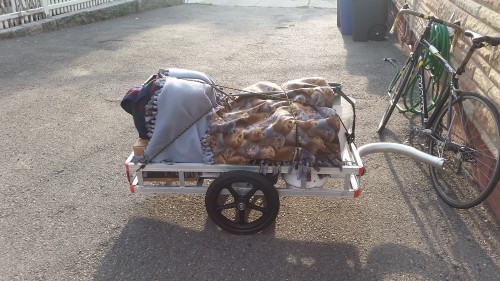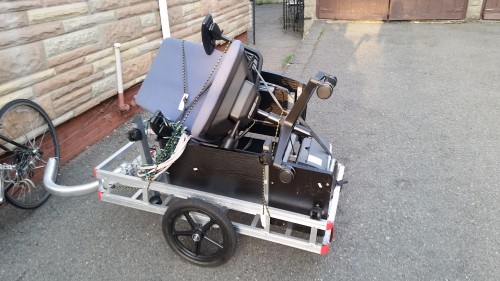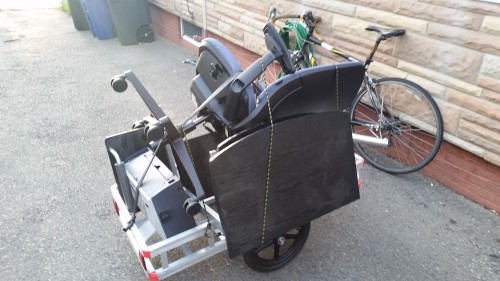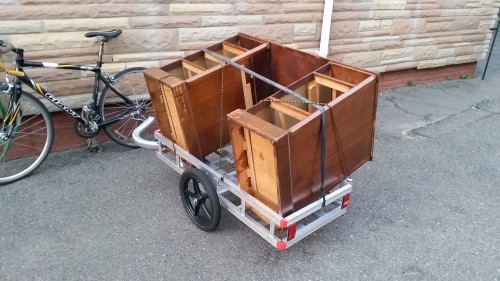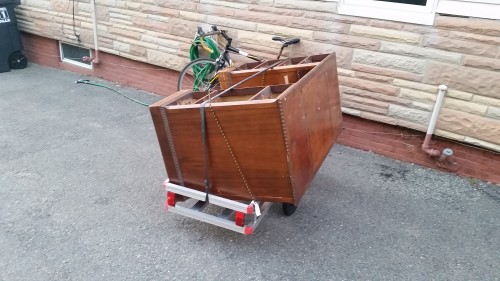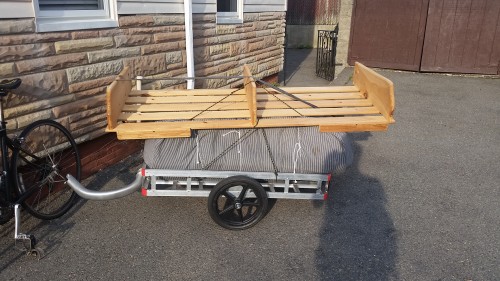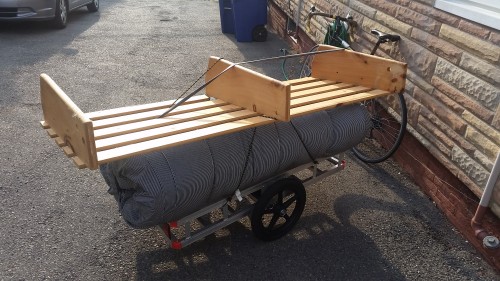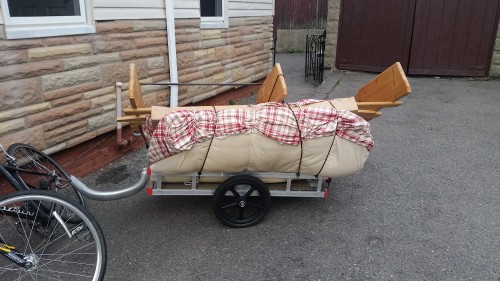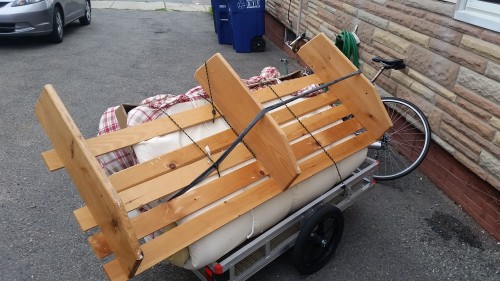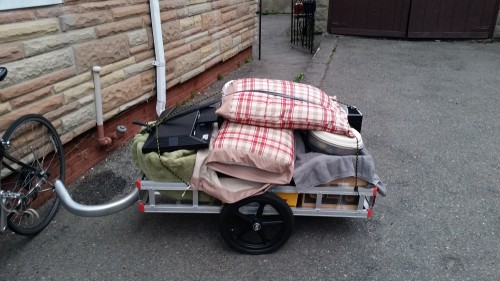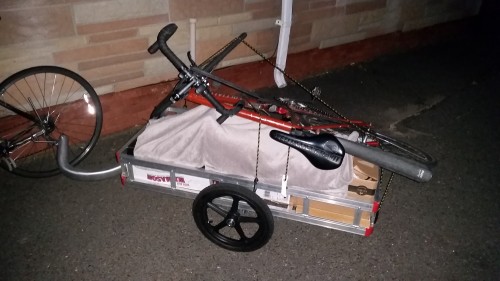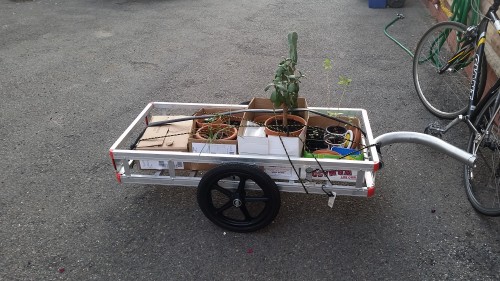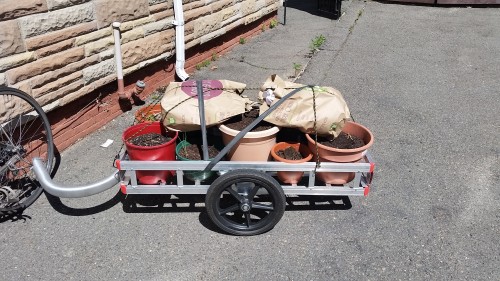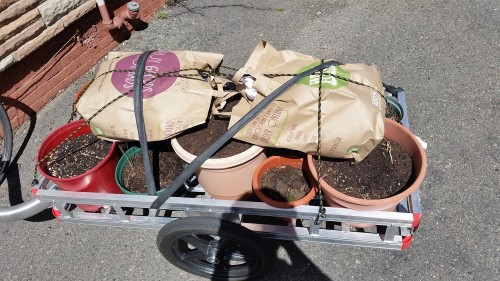 As you can see I moved EVERYTHING.  Books, plants, random stuff, furniture, my bed, everything.  The trailer was rock solid, even with several hundred pounds of books in boxes in the back.  There were hills, there were pot holes, there were tight turns, not a single thing fell out.  From a purely mechanical aspect everything was top notch.  When I built the trailer I was worried that it's weak point would be the hitch connection, and it did get a little stress, but it held up well.  I am going to get a steel plate and bolt it through the first couple rows of cross bars, just to put my mind to rest for future moves.
The whole business took about 4 days, I made about 4 trips a day (sometimes a bit more), the pace was relaxed and I never got too wore out, or too sore from doing everything at once.  I took about a week, but if I had to I could have done it all in a weekend.
This is my second cargo bike move, but the first one I ever did by myself.  People smiled at me from the side of the road, and even from cars. I had a great time and would totally do it again!
Tags:
bike move
,
boston biker
,
cargo trailer
,
so much fun!
Posted in
crafts
,
fun
|
1 Comment »