Written by greg on May 21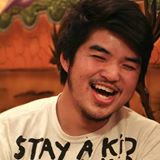 Greg Hum plays drums on his bike, organizes the annual Midnight Marathon Bike Ride, and rides bikes after eating too much. He shares stories and more on his personal blog, The Humble Cyclist. Tweet at him, bro: @thehum. 
____________________________________________________________________
Back in 2009, BostonBiker reported back on some observations from adventures with the monthly San Jose Bike Party group bike ride:
1500 people, no joke this thing is huge

People stop at stop signs and red lights (mostly)
People in cars are nice to the party members
All ages (family, child, old, college, high school etc)
 People love their cruisers/low riders/choppers/old shitty mountain bikes out there.
 It is done at night
 Music is provided by several bike trailers, and a musical couch
Seriously…BIKE PARTY!!!!!
Fast forward four years, and I'm very pleased to announce that Shane's observations are soon going to become a reality in Boston:
Bike Parties are coming to Boston, and the first one is next Tuesday night, May 28th!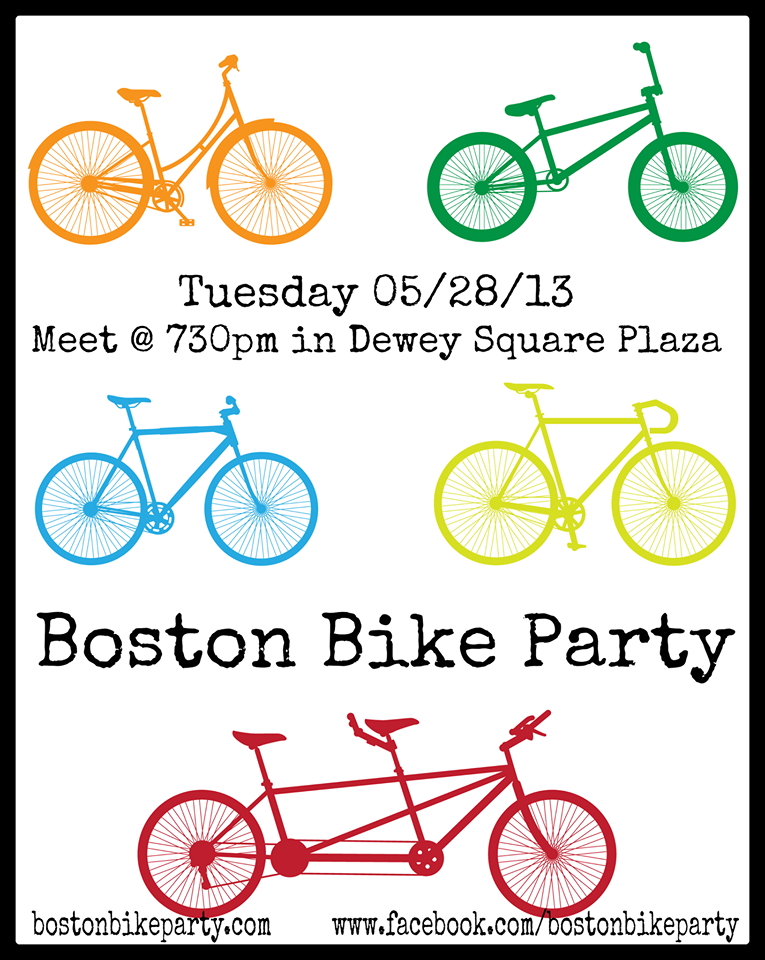 From the Boston Bike Party website:
Bike Party is a phenomenon which has grown out of San Jose, California and spread across the country.  Massachusetts has a vast and diverse biking community with a lot of potential for some great social rides, and it's about time we got a Bike Party of our own!
The idea is simple: we have fun while riding around together on bikes.  It's a monthly social ride to make friends, hang out with fellow bikers, and promote biking in the Boston/Cambridge area by showing all the walkers and drivers how we have a good time!
There is no cost to join us, and no obligation.  It's just an informal bike night out around town to have fun and socialize.
Hopefully we'll see you at the first Boston Bike Party!
1. Keep to the right lane and off of sidewalks
2. Never ride against traffic
3. Stop at red lights
4. Ride straight and predictably
5. Ride smart. Don't ride inebriated or unsafely.
6. Remind others to be safe. Help remind others who aren't following the rules.
7. Stick together! It isn't a race to the end, it's a social ride together. If the group is held back, wait. If you're falling back (which is hard) catch up!
You are each responsible for your behavior! All participants ride at their own risk.
Meeting location: Dewey Square Plaza
Date: May 28th, 2013 
Meet time: 7:30pm
Ride Departure: 8:00pm
Elodie, Boston Bike Party's founder, a recent Boston transplant and France native, felt inspired to bring Bike Parties to Boston after participating and falling in love with DC Bike Parties while living there.
The DC Bike Party Experience from Charles Pulliam-Moore on Vimeo.
I imagine an amazing party on wheels akin to the closest thing Boston has to a Bike Party: the annual JP Halloween bike ride:
.
I'll have the Hum Drum out for this one. See you on Tuesday!
-Greg
Tags:
Bike party
,
boston bike party
,
fun
,
group rides
,
party on wheels
,
summer rides
Posted in
fun
|
No Comments »