Written by Boston Biker on Feb 27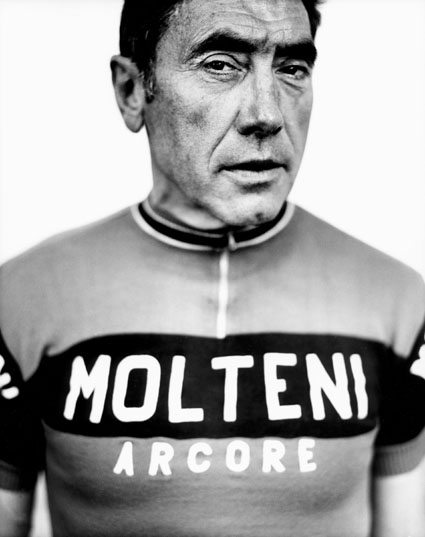 Got this in the email, I do believe that we cyclists have officially become very important people. Seriously this is some very classy cyclists themed food. It's not what I would call cheap, but hey all that money you save on gas has to go someplace.
————————————–
Le Tour de France—Bistro Style
Beacon Hill Hotel & Bistro Offers Culinary Tour Around France
WHAT: Beginning in late February 2012, Beacon Hill Hotel & Bistro (BHHB) is taking its affinity for French cuisine and bicycling further than ever, with its culinary "Le Tour de France — Bistro Style." Every Monday through Thursday, the Beacon Hill Hotel & Bistro will offer dinner guests a special prix fixe menu showcasing the cuisine of particular region in France, with references to a specific Tour de France rider and highlights from the stage which occurred in that region. This year's Tour will focus on the exploits of the legendary Eddy Merckx. The menu will change every two weeks and offer diners the choice of a two-course menu for $33.00 or a three-course menu for $39.00 (tax and gratuity not included), in addition to the regular menu. This event, Le Tour de France — Bistro Style, will run through July 2012, when the actual Tour de France takes place. As the weather turns warmer, diners will be welcome to turn out in their bicycle regalia, if they so wish. But blood doping and other performance enhancers are definitely prohibited. Vive la France!
Our Tour begins in the South. Between February 20th, 2012 and March 1st, 2012, diners will enjoy the cuisine of the Rhône Valley: house-made sausage and potatoes, monkfish with brown butter and mushrooms and lemon meringue tart. When the menu will move northeast to the Alsace from March 5th, 2012 to March 15th, 2012, diners will indulge on a torchon of foie gras with spiced bread and cranberry compote, warm sauerkraut with house-made sausage and meats and a cheese cake a la Francaise! Subsequently, the menu will change every two weeks with the destinations subject to the whims of the Bistro! Optional wine pairing for each region will of course be available. Do not miss this opportunity to try the very best in regional haute cuisine and to take your taste buds on a ride around France.
Please call 617-723-7575 for reservations
WHERE: The Beacon Hill Hotel & Bistro | 25 Charles Street, Boston, MA | 617-723-7575 | www.beaconhillhotel.com.
WHEN: Monday and Thursday from 5:30PM to 11:00PM beginning Monday February 20th, 2012. The menu will be offered through spring 2012.
COST: $33 for two courses; $39 for three courses. Tax and gratuity not included. Regular menu items will also be available.
SCHEDULE:
Monday, February 20th, 2012 through Thursday, March 1st, 2012
Rhône
Salade de Saucisson Sec aux Pommes de Terre
Salad of House-made Sausage and Potatoes
Lotte au Beurre Noisette et aux Champignons
Monkfish with Brown Butter and Mushrooms
Tarte au Citron Meringuée
Lemon Meringue Tart
Monday, March 5th, 2012 through Thursday, March 15th, 2012
Alsace
Foie Gras au Torchon avec Pain d'Epices et Sauce à la Canneberge
Torchon of Foie Gras with Spiced Bread and Cranberry Compote
Choucroute Garnie
Warm Sauerkraut with House-made Sausages and Meats
Tarte aux Fromage Blanc
French Cheese Cake
Monday, March 19th, 2012 through Thursday, March 30th, 2012: Two week break
for Restaurant Week.
Monday, April 2nd, 2012: Series will resume.
Tags:
cycling
,
Food
,
shishi
,
vip
Posted in
fun
|
1 Comment »