Written by Boston Biker on Dec 17
I will be on winter vacation for the next couple days, so I thought I would pin this up here, we still got prizes to give away so send in them pics!
happy holidays everyone, and happy cycling into the new year
BostonBiker
——————————————————————————–
Years ago, during the winter, I felt like a lone explorer plying the cold dark wastelands on my bike. Winter would roll around and the few cyclists who I had seen riding regularly would vanish. It was lonely cycling till warm weather returned.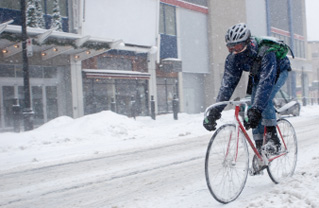 All that has changed! Now I end up in bike traffic. Even on days in the sub 20 degree range I see not one, not two, but dozens of other riders out there making their way about town. I see riders in the rain, I see riders in the wind, in the snow, in the drizzle. There is nothing wrong with being a seasonal commuter, but the sheer number of people now using their bicycles as "every day" transport (and I mean every day, even the cold nasty ones) is really amazing.
We have reached some sort of fantastic tipping point and now there are riders out there year round in all weather conditions. Its enough to make a bike bloggers heart grow three sizes.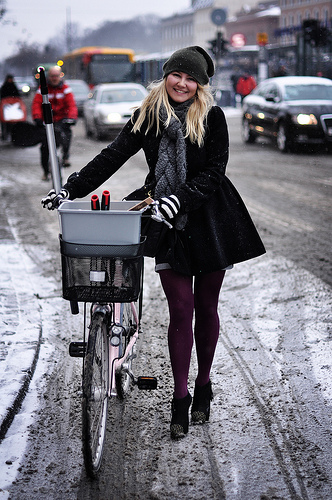 I have also noticed that people look awesome riding there bikes in the cold. Scarfs, face masks, goggles, hats, capes, gloves. From the fancy to the functional, from high fashion to dime store chic winter riders are out in style and numbers!
I figured it would be fun to collect a bunch of pictures of people all done up in their winter gear to show the non-winter riders the fun they are missing.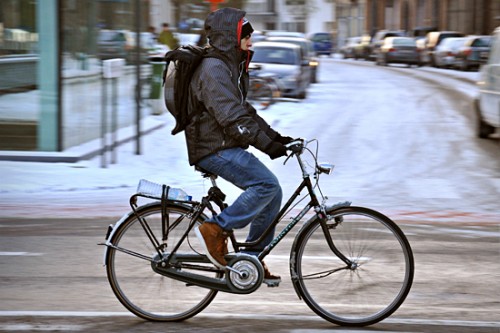 The next time you are all geared up for a nice winter ride (or the next time you come home covered in snow), snap a picture of yourself and send it to [email protected], I will collect all the pictures and make a post of them.
The first couple people/best pictures will get prizes!
Cant wait to see what you all look like bundled up for a nice winter ride.
Tags:
pictures
,
prizes!
,
winter ride
Posted in
bostonbiker
,
fun
|
5 Comments »