Written by Boston Biker on Dec 09
Its cold, its dark, its raining sideways.  Welcome to winter in New England.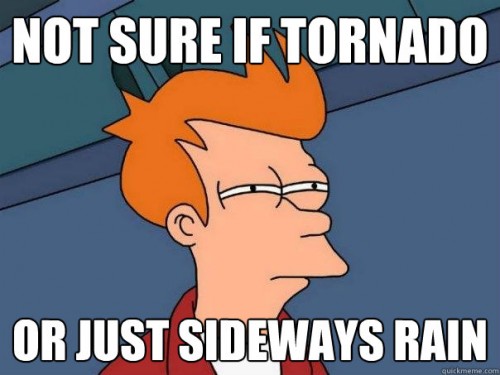 Yet on my ride this morning I saw not one, not two, not even 10 riders out there, I saw at least 25+ riders out there, all in full rain kit, all braving the storm with panache.   Yes it was cold, and it was wet, and yes that rain did in fact resemble rain that was coming at you sideways, but in-spite of all that a smile still crept onto my face.
With a rain jacket, some rain pants, a plastic bag or two, some water proof gloves you are basically impervious to the elements.  Leaving you time to enjoy the splash of a puddle or two.  You still get to work way faster than anyone else, and you get a free shower out of the deal.  To all the brave rain riders out there today, I salute you!
For tips for riding in the elements see here here here here and here.
Tags:
rain riders!
Posted in
bostonbiker
|
1 Comment »