Written by Boston Biker on Aug 01
(This is a sponsored post)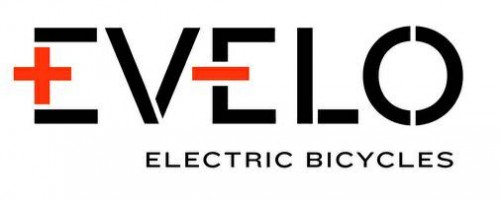 Well, hello there!
We're so glad that you've come across this ad, as it may be the start of a beautiful [work] relationship!
Does this sound like you:
– Do you have an interest in cycling and green technology and ways that can get more people to drive less and bike more?
– Do you truly enjoy interacting with people and believe that the right interaction with a customer or a vendor can make a world of difference?
– Are you attracted to a flexible working environment, when you have flexible hours and can work remotely (or from an awesome "startup" office surrounded by dozens of other great companies)?
– And, most importantly, do you want to be a part of a small, close knit start up team where your contributions are valued, appreciated and make a real impact?
If the answer is yes, then by all means – keep reading!.
=== Who We Are ===
We are EVELO (www.evelo.com), a Boston-based electric bicycle company that is focused on developing ways to make cycling more accessible to a wider range of the population by removing barriers that keep people from cycling in the first place (hills, age, fitness levels or even arriving to work sweaty).
We are fanatically focused on delivering a wonderful customer experience to everybody who comes in touch with our company, as we believe that a friendly, personal and emphatic customer service is really what makes the customers happy and companies achieve greatness.
We are growing quickly and so we are looking to fill a new Sales & Customer Service part-time position with a bright, ambitious individual who wants a job with direct impact and responsibility.
=== What's The Job? ===
It's simple! Help our prospects, customers and dealers have a fantastic experience before and after they start riding an electric bike by delivering great customer service.
This position includes (but not limited to):
– Handling incoming sales and support inquiries by email, live chat and phone;
– Ensuring that customers are having a fantastic experience from the first contact to sale and beyond;
– Participating in outdoor demo events to educate people about electric bikes;
– Helping to grow our Ambassador and Dealer program to develop a stronger presence around the country.
=== What does a typical day at EVELO look like? ===
It certainly varies, but in a course of a day, you may deal with a:
– Prospect who has a few questions about the bikes before they make the purchase and want to talk to somebody about it. You return their call and address their questions.
– Customer who received a bike but has questions about assembly and wants someone to work them through it. So you help them out and then work with the rest of the team to put together ideas for a new video that can help customers assemble the bikes easier.
– Customer is experiencing an issue with the bike after riding it for 6 months and wants help to troubleshoot and resolve it. You get in touch with them, diagnose the issue and schedule a visit to a nearby bike shop to have the problem resolved under warranty.
– Bike Shop wants to receive more information about becoming a dealer. You give them a call to learn more about their needs, let them know what we can offer and schedule to follow up with them in a week.
– A few potential customers who have reached out to us the past week, but haven't moved forward. So you give them a call or shoot them an email to find out if there is anything else we can do to make it easier.
This is just a small sample of the issues that come in, but they give you a glimpse of what you'd be dealing with on a day-to-day basis. Furthermore, you'll also be involved in our outdoor demo events where showcase the bikes, offer test rides and educate the public about it.
=== The Logistics: ===
Location: This job is open both for remote applicants and those who wish to work from our office in Cambridge, MA (in Kendall Sq.).
Hours: This job starts off with 20-25 hours per week. Hours are flexible as long as they fit between 9am – 9pm EST.
Ability to work 1 or 2 weekend days is also preferred, although not required (e.g. Saturday through Wednesday or Wednesday through Sunday).
Compensation: You will begin at $15/hour with 2 raises per year.
=== Are You Interested? ===
Wonderful! If you've made it this far, we'd love to hear from you. To apply, please submit your resume and cover letter and answer the following questions:
1. What do you think about electric bicycles? If this is the first time you hear about them, do a quick Google search or visit our website for more info.
2. Why do you want this position?
3. What has been some of the best examples of customer service that you've experienced (or heard about)?
4. What do you think companies should do to deliver better customer service and where do they fall short?
5. Do you have any experience with bikes or electric vehicle technology? It's OK, if you do not.
6. What parts of the "What's The Job" section appealed to you most and why?
7. Anything else about you that we should know about?
Thank you and we really look forward to hearing from you!
Applications should be sent to [email protected] with the subject line: EVELO Customer Service Position.
Tags:
bike jobs
,
electric bikes
,
Evelo
Posted in
jobs
|
1 Comment »