Written by Boston Biker on Mar 05
Got this in the email, looks fun, and With my own two wheels, looks pretty awesome.
————————————–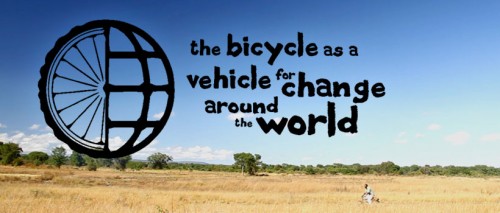 We are hosting the local Wild and Scenic Film Festival, an all-day event of film, foods, and festivities, on Saturday, March 31st. We hope that you will be able to come, especially since our evening program will feature two films, one of which is "With My Own Two Wheels" (a film by Jacob & Issac Seigel-Boettner & Ian Wexler about "the bicycle as a vehicle for change around the world").
More details on the days' events can be found here:
http://www.e-action.us/wsfilmfestival/
http://www.facebook.com/events/244742755593954/
Posted in
events
|
No Comments »