Written by Boston Biker on Sep 11
So many of you heard, the Bruce Freeman Rail Trail in Chelmsford is now open, after many (many) years of struggle the first link in what will one day be a very impressive trail is up and running!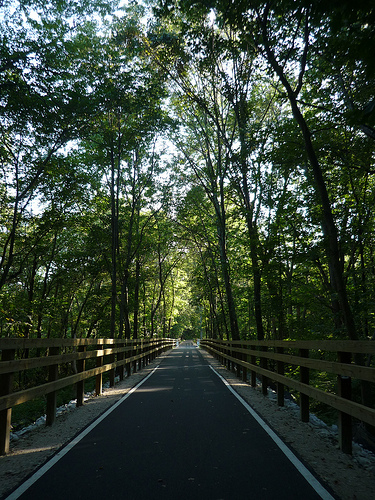 The problem of course is if you live in Boston, how do you get out to ride this badboy? Lucky for us Maria Varmazis has done all the leg work for us! Not only has she written up a fantastic tour of the entire trail, but has helpfully included a map for how to get from the end of the Minute Man Trail to the start of the BFRT! Thanks Maria!
Tags:
bruce freeman rail trail
,
minuteman bikeway
Posted in
routes
|
3 Comments »