The Latest From BostonBiker.org
News, Events, Updates
Written by Boston Biker on Jan 14
Northeastern is having a TED x talk on Saturday, January 25. One of the speakers is Professor Peter Furth, who will be using his talk to share his passion for biking in Boston. The place is already full but you can watch it online. See the press release below.  I have seen Professor Furth speak before, he does a lot of interesting things around cycling infrastructure with his classes, should be a good talk.
———-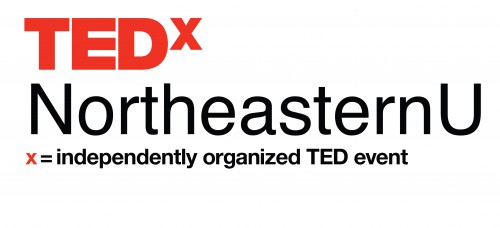 Boston, MA – This January marks the arrival of TEDxNortheasternU, a half-day event prepared by Northeastern students for Northeastern students.  Designed to bolster discussion and promote exploration of the event's theme, "Unknown Knowns", TEDxNortheasternU provides students with the opportunity to engage with speakers and collaborate with a diverse audience of peers.
TEDxNortheasternU will take place on Saturday, January 25, 2014 in Raytheon Amphitheater, located in Egan Research Center at Northeastern University.  Boston-based speakers will present ideas and stories on a stage before Northeastern students in an intimate setting. Live talks will be augmented by preselected TED Talk videos and breaks for discussion, during which students are encouraged to participate by engaging in meaningful and memorable conversations.  Although the event has reached its audience capacity, all are welcome to tune in to the event live stream video and attend the reception after the talks. For more information and to access the live stream, visit http://www.tedxnortheasternu.com/.
One of our speaker includes Dr. Peter Furth, who has been a Professor of Civil Engineering at Northeastern University since 1981 and is now the leader of Northeastern's program in Transportation Engineering. He earned his BS, MS, and PhD degrees at MIT and has published more than 50 papers and book chapters. His bicycle-related research projects include studying the safety of cycle tracks in Montreal, planning and evaluating a potential greenway network for the Boston area, network analysis of low-stress bicycle routes in San Jose (CA), and analyzing the operational characteristics of different bike lane configurations. He is the inventor of the Bicycle Priority Lane marking used in Massachusetts and in Minnesota. He has studied transit priority practices in European cities including Zurich and Brussels, and helped introduce the now-popular concept of conditional priority (priority to late buses only) as a means of improving service reliability. He is currently leading a project for the National Science Foundation looking at flexible traffic signal control logic that helps facilitate transit signal priority. Dr. Furth is active with the Transportation Research Board, the Association of Pedestrian and Bicycle Professionals, the American Society of Civil Engineers, the Institute of Transportation Engineers, the Boston Cyclists Union, the Massachusetts Bicycle Coalition, and Boston's bicycle advisory group.
A team of passionate students is driving TEDxNortheasternU to expose bold ideas and possibilities.  The team strives to unite Boston-based speakers with students who want to partake in forward-thinking discussions and create a community where all can share intellectual capital at Northeastern.  This event is sponsored by D'Amore-McKim School of Business.
About TEDx, x = independently organized event
In the spirit of ideas worth spreading, TEDx is a program of local, self-organized events that bring people together to share a TED-like experience. At a TEDx event, TEDTalks video and live speakers combine to spark deep discussion and connection in a small group. These local, self-organized events are branded TEDx, where x = independently organized TED event. The TED Conference provides general guidance for the TEDx program, but individual TEDx events are self-organized. (Subject to certain rules and regulations.)
About TED
TED is a nonprofit organization devoted to Ideas Worth Spreading. Started as a four-day conference in California almost 30 years ago, TED has grown to support those world-changing ideas with multiple initiatives. The two annual TED Conferences invite the world's leading thinkers and doers to speak for 18 minutes on a diverse mix of topics. Many of these talks are then made available, free, at TED.com. TED speakers have included Bill Gates, Jane Goodall, Elizabeth Gilbert, Sir Richard Branson, Nandan Nilekani, Philippe Starck, Ngozi Okonjo-Iweala, Isabel Allende and former UK Prime Minister Gordon Brown. The TED2014 Conference will take place in Vancouver, British Columbia, along with the TEDActive simulcast in neighboring Whistler. TEDGlobal 2014 will be held in Rio de Janeiro, Brazil.
TED's media initiatives include TED.com, where new TED Talks are posted daily; the Open Translation Project, which provides subtitles and interactive transcripts as well as translations from volunteers worldwide; the educational initiative TED-Ed; and TEDBooks, short e-books on powerful ideas. TED has established the annual TED Prize, where exceptional individuals with a wish to change the world get help translating their wishes into action; TEDx, which supports individuals or groups in hosting local, self-organized TED-style events around the world; and the TED Fellows program, helping world-changing innovators from around the globe to amplify the impact of their remarkable projects and activities.
Follow TED on Twitter at http://twitter.com/TEDTalks, or on Facebook at http://www.facebook.com/TED
For information about TED's upcoming conferences, visit http://www.ted.com/registration
Tags:
Northeastern
,
Peter Furth
,
ted x
Posted in
advocacy
,
fun
|
1 Comment »
Written by Boston Biker on Nov 30
Thats a tragedy on the scale of 9/11 every month, and its been like that for 60 years…
This is an amazing and informative talk. I suggest you watch it all and think very hard about the future of the streets of Boston. More info here.
Tags:
streets
,
ted x
,
video
Posted in
advocacy
,
infrastructure
,
video
|
2 Comments »
The Word On The Street