The Latest From BostonBiker.org
News, Events, Updates
Written by Boston Biker on May 10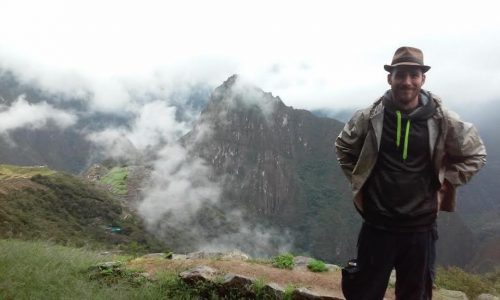 Rick Archer
The man allegedly responsible for a hit-and-run crash that claimed the life of a bicyclist in Back Bay last month is due to appear in Boston Municipal Court Wednesday to face at least one criminal charge.

Bicyclist Rick Archer, 29, was riding his bicycle near Commonwealth Avenue and Clarendon Street at 3:19 a.m. on April 30 when he was hit by a car whose driver then sped away. Archer died two days later in an area hospital.
From the BPD:
UPDATE: BPD Investigators Apprehend Suspect Wanted in Connection to Fatal Hit-and-Run Incident in the Back Bay: Eight days after a cyclist was struck and killed riding his bike in the area of Commonwealth Ave and Clarendon Street, BPD Homicide Detectives have arrested the individual responsible for the accident. After an extensive and comprehensive investigation, officers arrested Malone Kidanemariam, 25, Boston and charged him with Leaving the Scene of an Accident Causing Death. He is scheduled to be arraigned in Boston Municipal Court Court on Wednesday, May 10, 2017.

Said Commissioner William Evans, "I want to commend my investigators for all of their hard work and long hours in making this arrest. I also want to thank all the community members who provided help and made calls to our anonymous tip line. When a motorist strikes a pedestrian or cyclist in the City of Boston, the individual behind the wheel is expected to stop, check on the welfare of the person struck and call 9-1-1 for help. For whatever reason, the suspect in this case chose not to do that, and, given the charges he's now facing, I would imagine he most certainly wishes he had."

The facts and circumstances surrounding the original incident are as follows: At about 3:19 AM, on Sunday, April 30, 2017, officers assigned to District D-4 (South End) responded to a radio call for a cyclist struck in the area of Commonwealth Avenue and Clarendon Street. On arrival, officers located a male victim, approximately 30-years-old, suffering from what appeared to be life threatening injuries. The victim was transported to an area hospital where he later succumbed to his injuries and was pronounced deceased.

The Boston Police Department continues to actively review the facts and circumstances surrounding this incident.  Anyone with information is strongly urged to contact detectives at (617) 343-4470.

Community members wishing to assist this investigation anonymously can do so by calling the CrimeStoppers Tip Line at 1 (800) 494-TIPS or by texting the word 'TIP' to CRIME (27463).  The Boston Police Department will stringently guard and protect the identities of all those who wish to help this investigation in an anonymous manner.
There is a ghost bike going to be installed for Rick tonight.
A Ghost Bike Memorial ceremony will be held for Rick Archer, the cyclist who was killed in a hit and run crash this past weekend. Rick was an activist, both for bike advocacy and humanitarian relief efforts. While he was a talented cyclist, he along with so many other riders have expressed the need for a safer riding environment in the city of Boston.

This event is not only to honor the memory of Rick Archer, but to ride in his name and make a statement. We want to raise awareness and make the drivers of the city as well as city officials know, that cyclists are human beings, and their lives MATTER.

Reverend Laura Everett will be leading a beautiful ghost bike ceremony for Rick, where some of his closest friends will speak about the wonderful individual that he was.

Following the ceremony, we are calling on all cyclists to come out and Ride for Ricky. We will ride from his ghost bike ceremony site to City Hall, and actively disrupt a budget meeting being held by the Transportation Commissioner.

What we want – MORE FUNDING! During the disruption of this meeting we will ask for more funding for projects like vision zero, slower streets, and bike infrastructure:

http://www.visionzeroboston.org/
http://bostoncyclistsunion.org/advocacy-campaigns/bikebudget/

Did you know the city of Boston only spends $5 per person for cyclist safety while cities like San Francisco spend $75 per person! Yea I think it's time we balanced the scales.

Tragedies like this can be avoided, and if you are a cyclist and are able, please come out and show your support. This will be televised and we will get the city to listen.

If you cannot be there and you feel inclined to help, you can donate to:
https://www.gofundme.com/rick-archers-memorial-services-fund

We hope to see you there. Thanks!
Tags:
cyclist death
,
cyclist killed
,
death
,
rick archer
Posted in
advocacy
|
No Comments »
Written by Boston Biker on May 02
Rick Archer was hit around 3:30 a.m on April 30th in the Backbay, he has since died from his injuries.  The driver fled the scene.
They think they might have found the car, but are still looking for the driver.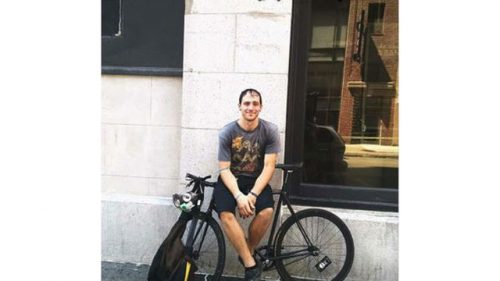 Anyone with information is asked to call police at (617)343-4470.  Or go here for more contact details.
Tags:
cyclist death
,
cyclist killed
,
death
,
hit and run
,
murder
,
richard archer
,
rick archer
Posted in
news
|
7 Comments »
The Word On The Street