The Latest From BostonBiker.org
News, Events, Updates
Written by Boston Biker on Oct 05
A male cyclist was killed after a crash with an 18-wheeler truck in Porter Square during rush hour this morning, according to police. The incident happened around 8:08 a.m. on Massachusetts Avenue near Christopher's restaurant, at 1920 Mass. Ave., in the direction of Harvard Square. He was pronounced dead at the scene.

Both sides of Mass. Ave. near the crash will be closed for some time as investigators reconstruct the crash, according to Jeremy Warnick, communications director for the Cambridge Police Department.
1st vids fatal bike Ax investigation underway #Portersquare. Avoid area #CambMA pic.twitter.com/eLqJEddbsC

— Scott Tetreault (@BostonNewsMan) October 5, 2016
My heart goes out to his friends and family. It is very sad to see another fatality with a large truck, perhaps its time to think about banning them from the city during certain hours, or making it mandatory that they have more safety equipment, or in any way addressing this problem.
We can't keep fixing problems AFTER someone dies.  We have to fix them before it happens.
Personally I would love to ban large trucks from the city, either during certain hours, or totally.  This is a problem that is solvable, we just currently value money over human life, so we have not fixed it yet.
More info when I get it.
EDIT:
The cyclists has been identified as 60 year old Bernard Lavins of Lexington.
There are also details emerging about the gruesome nature of the accident.
Richard Fries of the advocacy group MassBike came upon the scene during his commute to downtown Boston.

"Suddenly I saw the aprons where they tried to conceal where the victim was, and then the moment you see that," he said, speaking later in the day. "So many bike riders go through there."

Fries estimates three out of 10 commuters in Porter Square are cyclists — and the intersection can be treacherous.

"This truck hit this cyclist square on … the body was 60 feet behind and the bike was wedged under this guy's truck," Fries said.
We must take proactive action on improving intersections and policies BEFORE these deaths occur. We can not allow cyclists to die in dangerous intersections before we take action.
Every time we hear about these things we learn that EVERYONE knew how dangerous a specific intersection was, and yet we did nothing until someone was killed.
Cycling is the future of transportation in this city, not single occupancy cars, and large trucks have no place in the city during most of the day (or ever). We must develop our policies and intersections accordingly.
EDIT:
Seems the safety record of the trucking company involved in this crash is pretty bad.
Porter Square cyclist death: Boston Globe whitewashes 4 Mitlitsky Eggs, mentions 2012 review not 60% inspection fail rate pic.twitter.com/fkj6tsTdz3

— Brett (@bikewazowski) October 6, 2016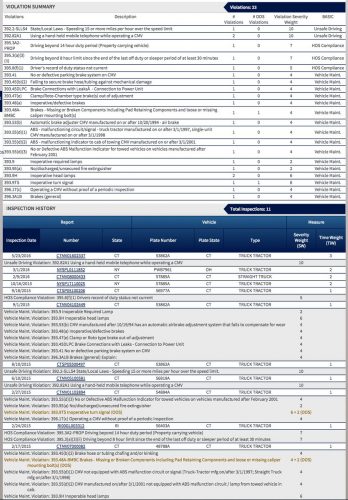 An awful lot of violations for speeding, bad brakes, and driving while looking at your phone.
These things have real life consequences as we have tragically observed. I am really starting to think that large trucks should be banned from the city except during certain hours, and perhaps with an escort.
Tags:
Bernard Lavins
,
cyclist killed
,
death
,
Porter square
Posted in
news
|
2 Comments »
Written by Boston Biker on Aug 21
Got word that on Mass Ave In Cambridge sharrows have been painted. If you are not familiar with Sharrows here is a bit of info, as well as a picture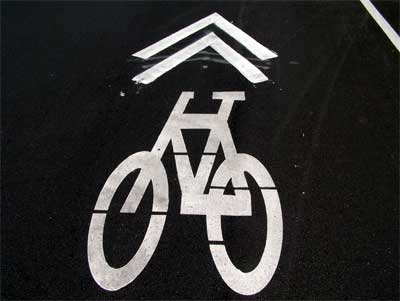 I have no idea what the actual ones south of Porter look like, but if you get a pic send me a link to it in the comments. If you spot any new bike infrastructure and want to let everyone know about it, drop me a line by using the contact page, if you get real ambitious you can add them to the map page.
Tags:
Massachusetts ave
,
Porter square
,
sharrows
Posted in
advocacy
|
1 Comment »
The Word On The Street