The Latest From BostonBiker.org
News, Events, Updates
Written by Boston Biker on Jun 01
Good time, good fun, good cause!
---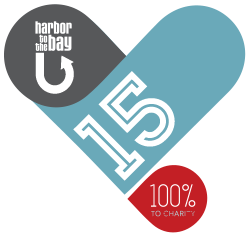 The 15th annual Harbor to the Bay bike ride is coming up September 23, 2017! This annual fundraiser benefits four AIDS-focused organizations in the Massachusetts area: Community Research Initiative (CRI), AIDS Action Committee, Fenway Health, and the AIDS Support Group of Cape Cod.
Riders can choose to take the 125-mile adventure from Boston to Provincetown, or to start from the Sagamore Bridge for the 68-mile abridged route. Because the planning and management of the event are all conducted by volunteers, 100 percent of proceeds donated to Harbor to the Bay and its riders will go to charity. If you're not interested in riding but still want to help, we are always looking for crew members to assist in handing out water, giving directions or helping repair bikes along the ride route.
Some groups are offering special incentives to join their fundraising team. For example, if you sign up to ride or crew for CRI before June 15, you will be entered to win a free XX2i Optics and Running and Cycling Enterprises (RACE) gift bag, including a pair of XX2i sunglasses, an XX2i/RACE shirt, an XX2i hat, and a gift certificate for an additional pair of glasses — a total retail value of $225.
Over the past 14 rides, CRI riders, crew members, donors, supporters, and volunteers have raised over $1 million for HIV/AIDS research, prevention, and care — and we hope with your help this year, we'll honor the 15th ride with our largest fundraising effort to date.
If you'd like more information about becoming a rider or crew member, or to make a donation, please visit www.harbortothebay.org. You can also call or email Libby Mullen, CRI's Development and Communications Manager, at 617-502-1726 or [email protected] See you in P-Town!
Tags:
bike ride
,
charity
,
harbor to the bay
Posted in
advocacy
,
fun
|
No Comments »
The Word On The Street