The Latest From BostonBiker.org
News, Events, Updates
Written by Boston Biker on Sep 25
The City of Cambridge is handing out a copy of the bike laws to all the residents (including incoming Harvard students).  Education is a key component in preventing bike accidents, and I am glad they are passing it out to ALL new residents, because the vast majority of people in Cambridge are not riding their bike daily, and they need to know the laws just as much as the cyclists (if not more).
Perhaps this could be expanded to EVERY resident in Cambridge, as they could use a refresher on the laws as well.
From The Crimson:
New residents of Cambridge, including incoming Harvard students, will receive information on local bicycle regulations, the Cambridge City Council ordered at its weekly Monday night meeting.

A trio of resolutions, all focused on increasing knowledge about bike laws in Cambridge, passed unanimously. The resolutions, sponsored by Mayor E. Denise Simmons, requested that the City Manager's office work with the city and local colleges to provide new residents and students with relevant bicycle safety information.

"There's a good deal of volume of bicycles in the area, and people may be coming from areas where there aren't as many," said Sandra Clarke, Cambridge's deputy director of community development. "[The resolutions are] intended to reach out to folks who may be new to the community."
Tags:
cambridge
,
education
,
laws
Posted in
advocacy
,
news
|
No Comments »
Written by Boston Biker on Aug 31
I have been enjoying going past this road sign the last couple weeks, every couple days it has a new message for motorists.
A week or so ago it was explaining how bike boxes work, I didn't get a picture of that.  Then after that it was telling people to look for bikes before they open their car doors….I didn't get a picture of that either.
But I did get these ones.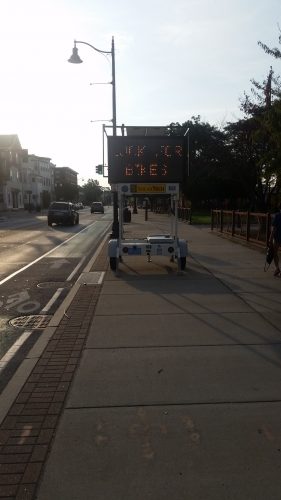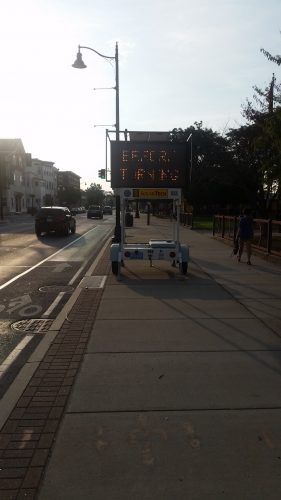 "Look for bikes before turning"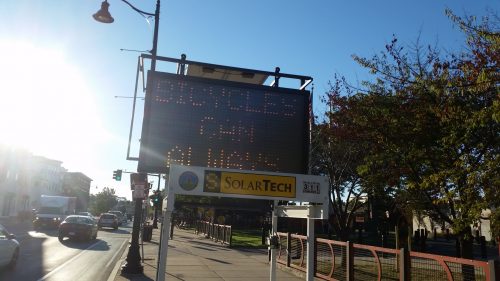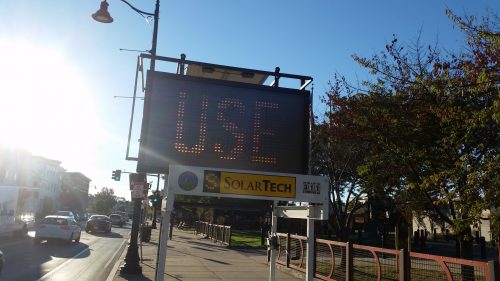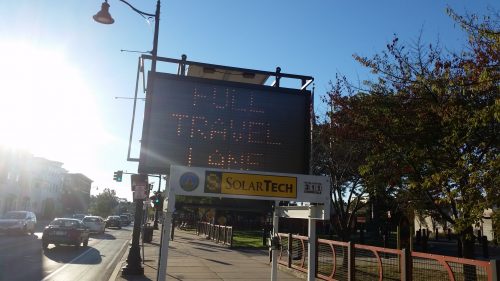 "Bicycles can always use full travel lane"
Keep it up Somerville!
Tags:
awesome road sign
,
education
,
somerville
Posted in
advocacy
,
education
,
fun
,
infrastructure
|
No Comments »
Written by Boston Biker on Sep 27
Do you ride in Somerville and want to make our roads safer for biking, but don't know where to start? Or are you already involved in local projects, but want to become more effective? Sign up today for the two-part Bikeable Communities Training, sponsored by Shape Up Somerville and Mass in Motion.

This is a great opportunity for the concerned, engaged citizen who wants to create changes to better bicycling infrastructure and safety in Somerville. (Don't worry, you don't have to participate in Part I to participate in Part II.)
Part I: Plugging Into The Process

Saturday, October 26th from 2:00 – 4:30 PM Somerville Police Dept. 220 Washington Street, Somerville, MA 02143

This training will focus on the decision making process in how streets are built and maintained, and explains how to most effectively engage in that process as a local resident. Participants will walk away with a list of "do's" and "don'ts" when getting involved in local projects.

Part II: Policies, Programs, and Project Solutions

Wednesday, October 30th from 6:30 – 8:30 PM Brooklyn Boulders Somerville 12A Tyler Street, Somerville, MA 02143

The Part II training will focus on specific policies, programs and infrastructure projects that support safer, more comfortable bicycling. You are not required to attend the "Part I" training to participate. Participants will walk away with a checklist of infrastructure, programs and policies that support safer bicycling.

RSVP for Part I and Part II at [email protected]. For more information or if you have any questions, feel free to contact the same email address.
Tags:
education
,
massbike
,
somerville
Posted in
advocacy
,
education
,
infrastructure
|
No Comments »
The Word On The Street