The Latest From BostonBiker.org
News, Events, Updates
Written by Boston Biker on Nov 13
November 20, 2008
5:30 pm
to
9:00 pm
November 22, 2008
10:00 am
to
2:00 pm
2:00 pm
to
5:00 pm
November 23, 2008
12:00 pm
to
3:30 pm
3:30 pm
to
7:00 pm
December 4, 2008
5:30 pm
to
9:00 pm
December 6, 2008
10:00 am
to
2:00 pm
December 7, 2008
12:00 pm
to
3:30 pm
Got this in the email today, I love Bikes Not Bombs, and so should you! They do great things and need your help!
email below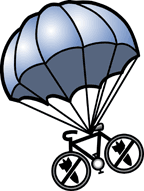 —–
Hi Folks!
Hope you're enjoying Falltime in the city! Please check this out, and let me know… it's a great way to help BNB's work.
Bikes Not Bombs Phone-A-Thon volunteers needed
The annual grassroots fundraising favorite is rolling up in November and December: help raise money and talk to some other cool supporters of BNB!
About 30 volunteers (you included) will join us to call people who love BNB, have already given to us, and need a little friendly reminder/contact to get them to give again/give more and get re-inspired about BNB's awesome work.
Here's why you should come spend two or more sessions with a BNB Phone-A-Thon crew:
1. It's an easy way for BNB to raise $30,000 – 40,000.
2. It's great training for any other fundraising you may want to do in your life. (Training and coaching provided at each session.)
3. You get to talk to lots of people who love BNB's work. (Our favorite part.)
4. You get free snacks (or dinner, if it's time).
5. You earn volunteer hours for your valuable time at each session!
6. You'll meet some new BNBers, and that is always fun.
7. You'll get to meet BNB Board members, all of whom do at least two of these phone calling shifts!
Please email [email protected] or call 617-522-0222 if you are interested and/or have any questions call/email to sign up for two or more sessions. We also need volunteers to provide food! Locations TBA.
Sessions:
1. Thursday, 11/20, 5:30-9:00 PM
2. Saturday, 11/22, 10:00 AM-2:00 PM
3. Saturday, 11/22, 2:00-5:00 PM
4. Sunday, 11/23, Noon-3:30 PM
5. Sunday, 11/23, 3:30-7 PM (PROBABLY CANCELLED)
6. Thursday, 12/4, 5:30-9:00 PM
7. Saturday, 12/6, 10:00 AM-2:00 PM
8. Sunday, 12/7, Noon-3:30 PM
—
Jasmine Laietmark
Director of Grassroots Fundraising and Events
www.bikesnotbombs.org
617-522-0222 x106
We were in the Boston Phoenix last week!
Posted in
events
|
No Comments »
Written by Boston Biker on Nov 09
This looks like a good time…I might even race in this.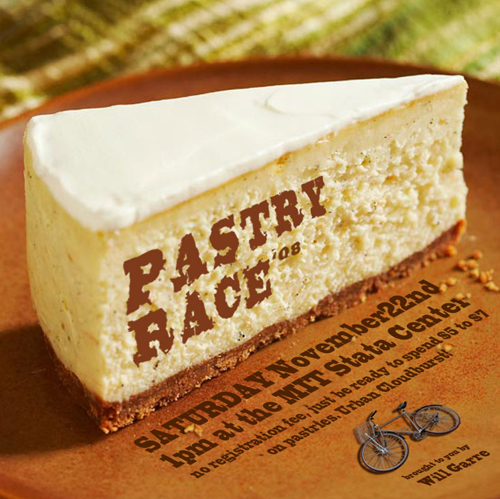 This is an alleycat/scavenger hunt that is open to cyclists of all
abilities. The race is pastry-themed and pageantry is encouraged. November
22. 1pm. MIT Stata Center (outdoor theater structure). No registration fee,
but be ready to spend around 5-7 dollars on baked goods. (You may have to
force down a Chinese bun.)

Thanks for your attention,

William Garre
Posted in
events
|
No Comments »
The Word On The Street