The Latest From BostonBiker.org
News, Events, Updates
Written by Boston Biker on Oct 19
Ohh this looks like it is going to be a lot of fun!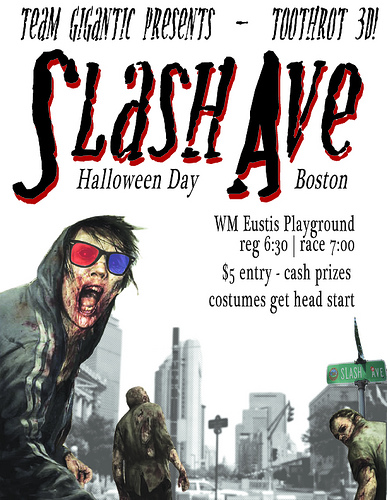 Are you man or monster, woman or wendigo? Or are you just fucking fast? Tap your inner demons this Halloween night. Cash to play, and cash for pay. Prizes for first overall, first lady, and first fat kid. Costumes get head start. I will not be announcing the course ahead of time, so don't ask. Registration and start is at WM Eustis Playground, at Mass and Shirley. $5. Spread the word, yo, and come race! (via)
October 31st, 5$, bring your costume for a head start
Posted in
events
|
No Comments »
Written by Boston Biker on Oct 20
Dear everyone,
You MUST do this, for it is a great time.
Love
Me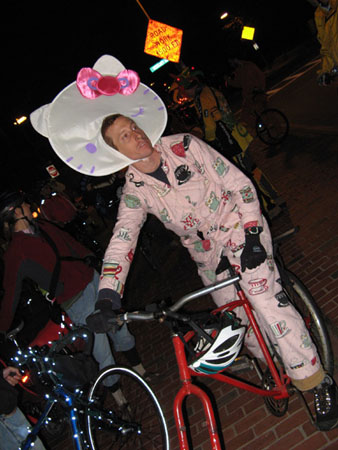 8th Annual Halloween Bike Ride
*Friday, October 31st
Green Street T Station (Orange Line), Jamaica Plain
8:00 pm Gather
8:30 pm Ride starts
Hear the amazing Stereo Bike with its fully danceable soundtrack!
Ride in costume! Dress up your bike! Be creative!
Everyone welcome!
All ages! Free!
Helmets, lights, and noisemakers encouraged.
*Rain date Saturday, November 1st.
Go to www.halloweenbikeride.net for more info.
Posted in
events
|
No Comments »
The Word On The Street