The Latest From BostonBiker.org
News, Events, Updates
Written by Boston Biker on Oct 20
October 20, 2008
7:00 pm
October 27, 2008
7:00 pm
November 3, 2008
7:00 pm
November 10, 2008
7:00 pm
November 17, 2008
7:00 pm
November 24, 2008
7:00 pm
These look like some nice classes, and are cheap too!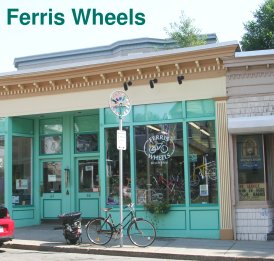 Ferris Wheels Bike Shop in Jamaica Plain is offering classes in fall 2008 for bicyclists. Mondays nights at 7 pm. Oct. 20: Flats (hands-on); Oct. 27: Brakes; Nov. 3: Winter Riding tips (basic); Nov. 10: Bearings; Nov. 17: Quick and Dirty talk on flats (basic); and Nov. 24: Spoke replacement and wheel truing. Basic classes are: $5; hands-on are $30. Classes will be held at Ferris Wheels, 66 South St., JP. Register by calling Ferris Wheels at 617 524-BIKE.
Posted in
events
|
No Comments »
Written by Boston Biker on Oct 25
Got this email today, if you kick it in Waltham give it a look.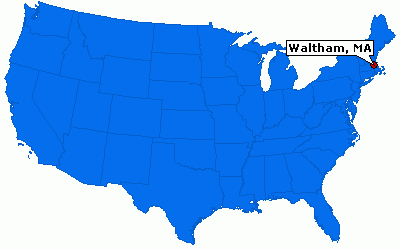 —-
The Waltham Bicycle Committee will meet at 7:30 PM on Monday, October
27 at the Shapiro Academic Complex at Brandeis University.

Directions: Turn right at the main entrance to the campus, on South
Street. The Shapiro Academic Complex is the building directly ahead
of you at the very top of the hill on the campus ring road. For
further information, please contact me

John S. Allen

jsallen *at* bikexprt.com

http://bikexprt.com
Posted in
events
|
No Comments »
The Word On The Street