The Latest From BostonBiker.org
News, Events, Updates
Written by Boston Biker on Oct 07
October 16, 2008
6:00 pm
to
8:00 pm
Please join engineers from Howard/Stein-Hudson Associates, Inc. on Thursday, October 16 at the Franklin Park Golf Clubhouse from 6:00 p.m. to 8:00 p.m. for a presentation on the Franklin Park Transportation and Access Study Draft Recommendations.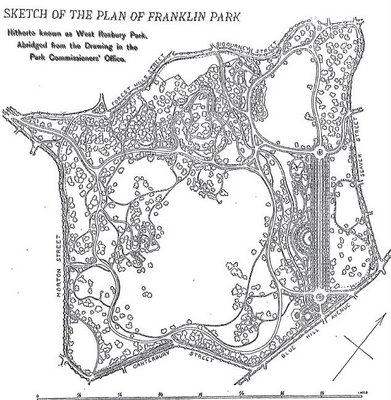 They look forward to hearing your comments and suggestions and answering your questions. Please help us spread the word (via dotbike)
Posted in
events
|
No Comments »
Written by Boston Biker on Oct 07
October 16, 2008
6:00 pm
to
8:00 pm
BU Bridge Rehab Project Public Meeting: Thursday, October 16, 2008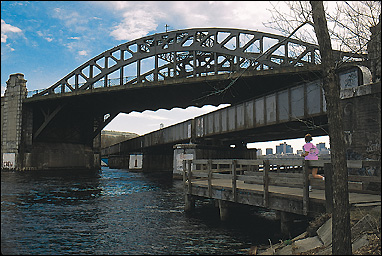 If you ride in Boston, then help us advocate for bicycling improvements as part of the upcoming rehabilitation of the BU Bridge. The bridge itself, and the complicated intersections on either side of it, are among the most dangerous places in Boston for bicyclists, yet thousands of cyclists must use this critical link between Boston and Cambridge every day.
At the meeting, representatives from the Department of Conservation and Recreation (DCR) and the agency's design contractor, STV, will discuss plans to repair and rehabilitate the 80-year-old bridge, which carries an estimated 41,000 vehicles a day. Bids for the roughly $20 million project will be solicited this fall, and work is planned to begin next spring. The project will involve a total deck replacement on the bridge and is expected to be completed in about three years.
The most recent designs we've seen do not improve conditions for bicyclists, so this meeting is an opportunity to tell the DCR that they cannot miss this opportunity to make the bridge safer for bicyclists.
The meeting will be in the auditorium of the BU College of General Studies, 871 Commonwealth Ave, Boston, Room 129 on the lower level, from 6-8pm.
Click here for more information
Posted in
events
|
No Comments »
The Word On The Street