Written by Boston Biker on Jun 30
Not only have the cities of Cambridge, Somerville, and Boston been out in force re-painting old bike lanes, but I have seen some new ones go in as well. School street in Somerville  got a new one, Mass Ave in Central saw a slight modification to some old one (see below), and there have been other small and large changes around town.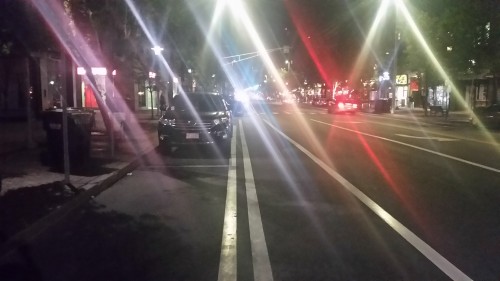 These are the new Central Square treatments. I like how they have tried to make sure the parked cars get right up against the curb, leaving just that much more space for non-door zone bike lane.
Have you noticed any new bike infrastructure? Tiss' the season to be laying down thermo-plastic it seems.
Tags:
Bike Lanes
,
new
Posted in
infrastructure
|
No Comments »