Written by Boston Biker on Jun 17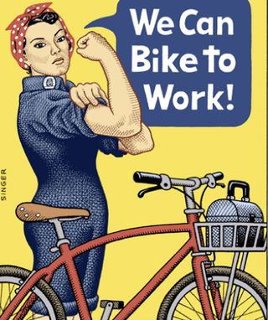 This morning riding through Cambridge was like a bike parade.  There were times when the number of people on bikes outnumbered the people on cars 2 to 1 or even 3 to 1.  It felt…revolutionary.
We are entering into a new territory, where more people are riding than driving.  Maybe just on the nice days now, but soon perhaps on the not so nice days, and then all year round.  We have a long long way to go, but seeing the hundreds of cyclists ride made my morning and put a big smile on my face.
Did you ride today?  Did you see the masses?!
Tags:
amazing
,
so many bikes!
Posted in
bostonbiker
,
Commuting
|
1 Comment »