Written by greg on May 23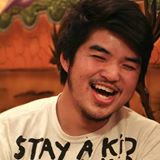 Greg Hum (Contributor) plays drums on his bike, gets people together for really big midnight and monthly bike rides, and is easily distracted by shiny things and fried potatoes. He shares stories and more on his personal bike blog, The Humble Cyclist.
Connect with Greg on  Twitter | YouTube 
____________________________________________________________________
Have you ever wished there was a better way to bike from Boston to Somerville? Or vise-versa?
Not long ago state officials secured $39m in funding for a new Bike and Pedestrian path in Somerville that will connect Somerville and Boston, and yesterday MassDOT released this virtual tour video of the bike path so you can see what it will look like to bike on when it's completed:
From the globe,
The path, an extension of an existing network of paths, will connect the Lowell Street, Gilman Square, Washington Street and relocated Lechmere stations providing a continuous route between Bedford and Boston for cyclists and on-foot travelers.
This 1.9-mile path is the blue-dotted line on this map (the black-dotted lines are existing paths). In addition to providing a safe bike and pedestrian link between Boston and Somerville, it will also serve as a final link in the 104-mile network of the Massachusetts Central Rail Trail connecting Boston to Northhampton, MA. You'll not only be able to walk and bike on a safe path from Alewife to Boston, but also from Boston to Central Mass. Pretty exciting stuff (and more info here):
This community path is part of the Green Line Extension project, which will bring the Green Line up into Somerville through Union Square, which you can also ride a virtual train through to see what that will look like:
Both the community path and the Green Line Extension are slated to be completed around 2020, but the path will open up as sections of it are completed.
Hell yes.
Tags:
bike paths
,
boston
,
central rail trail
,
Green Line
,
green line extension
,
rail trail
,
somerville
Posted in
infrastructure
|
4 Comments »