Written by Boston Biker on Apr 22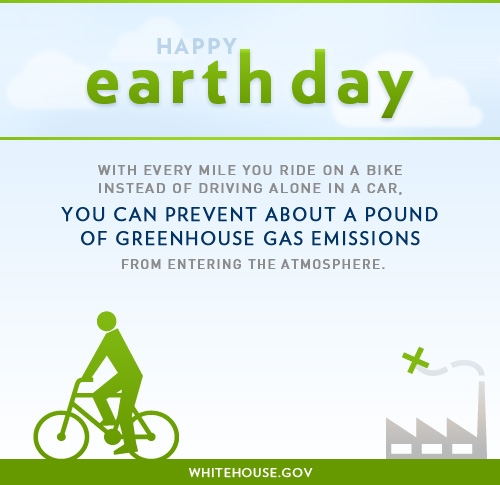 Happy Earth day.  Remember, earth is not just were we keep our stuff, its also the only planet we can live on.  You were going to anyway, but in case you needed motivation, bikes are in fact good for the environment.
If you are a young person, you can expect to live long enough to experience the very real and very negative effects of climate change.  If you are in your 20-30's right now you may very well live to see the total collapse of the ecosystems ability to support human civilization.  You will spend your silver years in a nightmare hellscape of droughts, floods, wars for resources, and the steady decline of all the things you love and hold dear… or we can make dramatic and cost effective changes to the way we power our civilization now, and you can live our your elder years in something resembling a normal future.
Those are your two choices, the science is in, the debate is over.  Either doom yourself and your children to a world of increasingly erratic and destructive weather patterns, or fight hard for changes now so that we can bend the curve of dangerous climate change.  A great first step towards this more normal future is to ride your bike.  Stop using your car, stop burning fossil fuels, and take a very real step towards protecting the future for yourself and your children.
Happy earth day!
Tags:
earth day
,
ride your damn bike
Posted in
advocacy
,
bostonbiker
|
2 Comments »