Written by Boston Biker on Feb 28
And not just business but a lot of other things, safety,health, quality of life.  But no one really cares about any of that unless it makes you more money…so the headline reads "improves business" not "makes you feel less horrible."  But hey if it takes an increase in earnings to get people to abandon cars (and car parking), so be it.  Any port in a storm right.
——————–
From Livable Streets:
Myth: Businesses need parking spaces in front of their store to thrive
Debunked: Complete streets are increasing economic vitality across the country.
Improved accessibility and a more welcoming street environment are now proven to generate higher sales. In particular, studies find that protected bike lanes and increased bike parking promote economic growth.
Check out the Protected Bike Lanes Mean Business report by PeopleForBikes and the Alliance for Biking & Walking, and the Economic Benefits of Sustainable Streets study by New York City Department of Transportation for more stats and facts on this topic.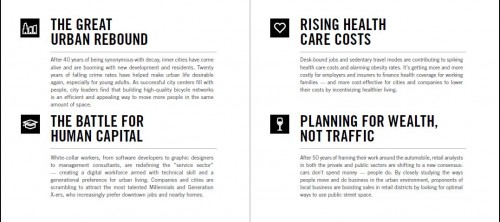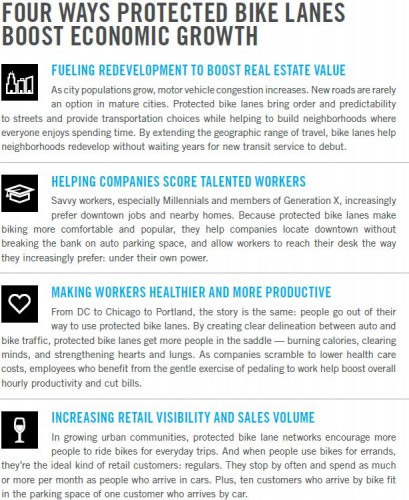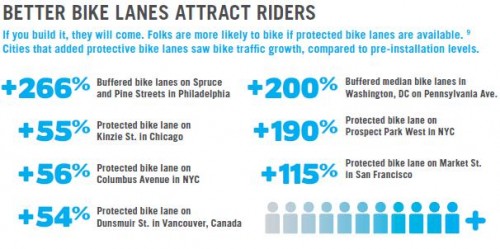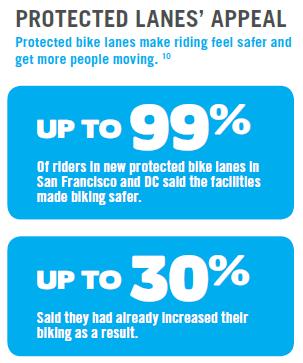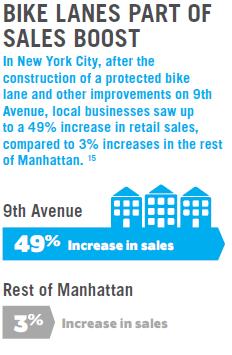 Tags:
bikes good
,
cars bad
,
livable streets
,
money money money
,
study
Posted in
advocacy
,
Bike Business
,
Commuting
,
education
,
news
|
4 Comments »