Written by Boston Biker on Jul 05
Biking can and is fun and enjoyable, blissful even. The wind in your hair, the sweet smell of the trees, the laugh of your biking companions. It can be really nice. But not always. Sometimes being on a bike is pure hell.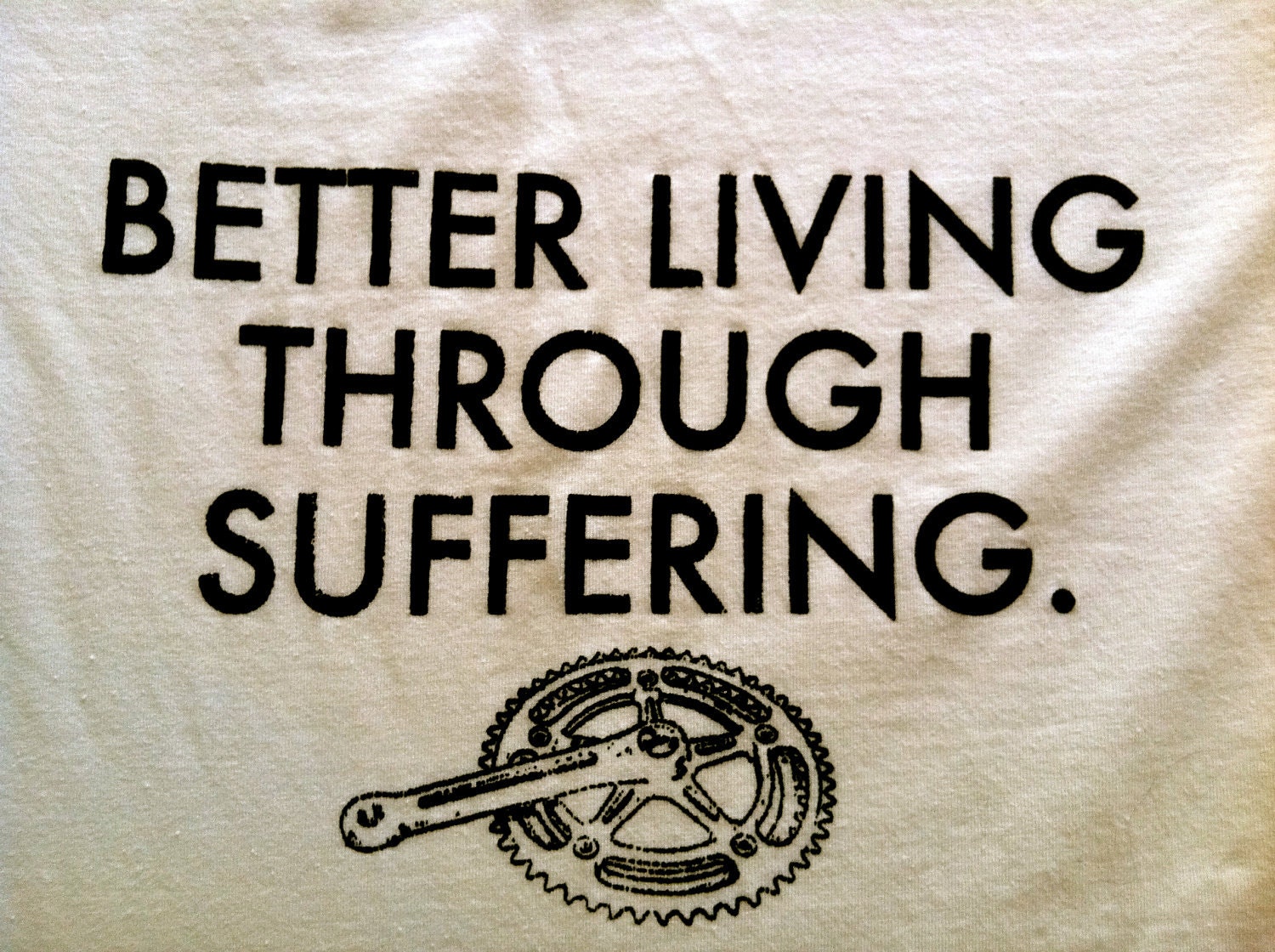 I have never been the kind of person that gives names to things, my computer is called, computer, my pets get rotating names, when I did own a car it was just "car." In fact the only thing I ever gave a name to was my aluminum fixed gear track bicycle, its moniker of choice "little murder machine." Its number one victim, me.
Let me explain the draw backs of Little miss murder. She's stiff, transferring every little bump right into your hind quarters. Shes compact, forcing you into an uncomfortable hunched position. Shes only got one speed, and you can't coast. Going up hill you mash your brains out, going down you are at spin class.
There is one important plus of the murder machine. Shes fast as hell. That aluminum frame is light, and that stiffness transfers all your power right into the wheel. That hunched up position makes you aerodynamic. And only one gear means you only have to worry about one thing, going faster.
I am not sure if there is something wrong with my brain, but I love to hurt on a bike, specifically this bike, my little murder machine. A couple of weeks ago I rode miss murder to Provincetown, 144 miles in a single day. It hurt, and I loved it. I regularly go out for 20-30 mile sprints where I try to average 20 miles per hour or faster the entire time. It hurts, it hurts bad. I love it even more.
Pushing yourself to your limits hurts, your back creaks, your arms ache, your legs scream, your lungs feel like sandpaper, but somehow when its all done you feel great. Its like some primitive ritual, cleansing yourself of everything but the desire to make yourself go further, or faster, or harder.
Yesterday I took advantage of the July 4th holiday to get some alone time on my bike. It was about noon when I rolled out of the house, the sun was blazing and I already felt like a wilted piece of lettuce. It was going to be one of those rides.
30 miles and 1 hour 15 minutes later I was back at my house, red as a beet, panting, and smiling like an idiot. My arm left a sweaty sun screen tattoo on the storm door, and I couldn't get into a cold shower fast enough. 30 minutes later I felt glorious. Even my hair seemed to feel better. I was hollowed out of everything bad, and all that was left was a lovely feeling of floating.
Suffering on a bicycle is something you learn to love. Like coffee, or beer, its an acquired taste, and just like coffee or beer there are subtle and fine distinctions to the suffering. Only after long practice will you be able to detect the minuscule differences in pain afforded to you from different kinds of rides. The more orchestral tones of a long distance pain fest, vs the acidic bite of a short high speed ride.
Bikes are lovely inventions, and most of the time they are a source of joy and happiness, but for the few that have learned to love the suffering, nothing on earth provides it better than a bicycle. It is the most efficient machine ever invented for causing suffering to a human being, and I love it. My little murder machine is still my favorite bike.
Tags:
4th of july
,
bicycle
,
little murder machine
,
love
,
suffering
Posted in
bostonbiker
|
2 Comments »