Written by Boston Biker on May 16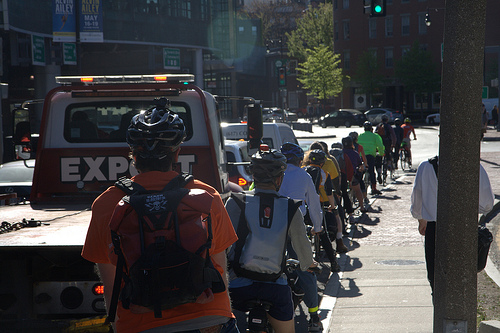 I was a bit harsh on the Cyclist for loosing this years Rush Hour race, but he seems to have done pretty well considering. I have done a lot of urban races, and I can say that following all the rules it for sure going to slow you down. Also remember as a cyclists if you jump off your bike you become a pedestrian…will open more possibilities for you next year racers!
Check out these awesome photos of his ride!
Tags:
pictures
,
rush hour race
Posted in
advocacy
,
fun
|
1 Comment »