Written by Boston Biker on Nov 05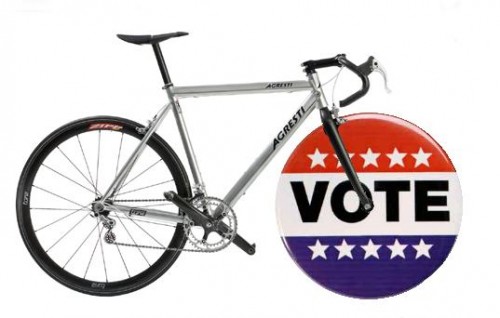 Not sure where to fucking vote, find it here.
Vote tomorrow, take a friend. Ride your bike, and you wont have to worry about parking.
This blog isn't about politics, but I suggest you vote for the candidates that will best support the environment, good transportation policy, and health care (things we cyclists need most). In my opinion those issues are best supported by Barack Obama and Elisabeth Warren.
Which politician party is better for cycling? Who are you supporting? Whats your prediction for the electoral college vote break down? Will you be staying up late to watch?
Political open thread in the comments. Get it all out of your system, because its all going to be decided soon (hopefully).
Tags:
go fucking vote
,
open thread
,
politics
Posted in
Bike Business
|
1 Comment »