Written by Boston Biker on Oct 17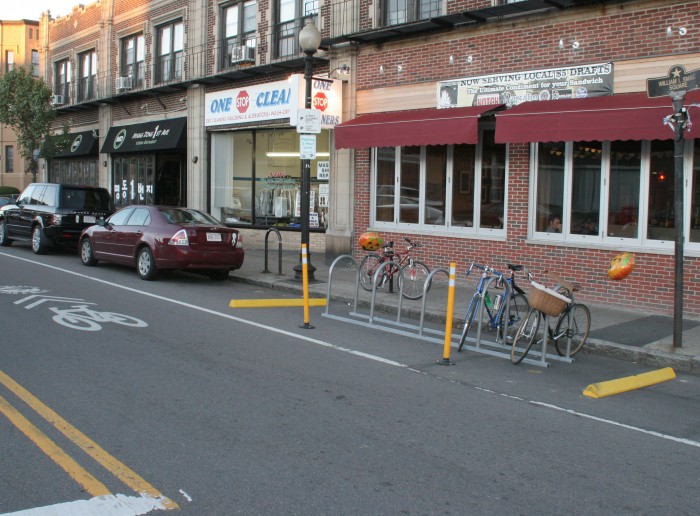 New sharrows all over china town and in front of Emerson near the common. As well as new signs telling bikers how far away various things are.
Anyone notice anything else?
I have been seeing an astronomical number of new riders out there, all I can say, is more and better infrastructure! Build baby build, lets cover this town in bike lanes, and sharrows, and cycle tracks, and signs, and in general redesign the entire place to be pedestrian and cyclist and public transportation friendly.
Tags:
bike corral
,
bike signs
,
sharrows
Posted in
advocacy
,
infrastructure
|
8 Comments »