Written by Boston Biker on Aug 20
Seems the new Alewife bike paths are open and ready for you to walk/ride them. Its been great seeing the network of paths and lanes grow over the last couple years. Lets hope that it all continues to grow and connect. At some point the network will be "complete" enough that your average person will consider it good enough to use, at that point the rapidly growing number of new riders will begin to grow at an exponential rate. Plus these paths look really classy!
Local super tipster Ron sent in this awesome report:
————————————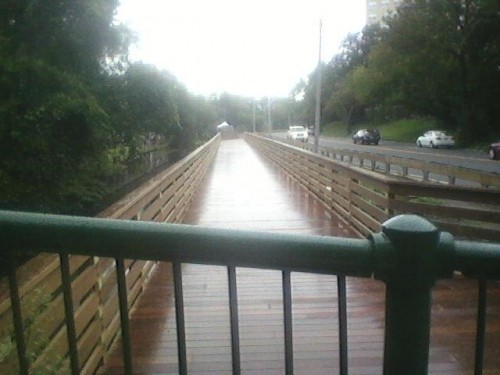 Alewife bike paths are finished and open!
http://davis-square.livejournal.com/2976805.html
https://www.facebook.com/media/set/?set=a.10151094665722974.462550.130436767973&type=1
http://wordonstreet.wordpress.com/2012/08/19/walk-the-path-from-end-to-end/
and I made a Google map of all the paths here: http://goo.gl/maps/1rcCi
Tags:
alewife
,
open for business
,
paths
Posted in
infrastructure
|
3 Comments »