Written by Boston Biker on Apr 09
This has got to be the craziest, most elegant solution I have ever seen to this problem.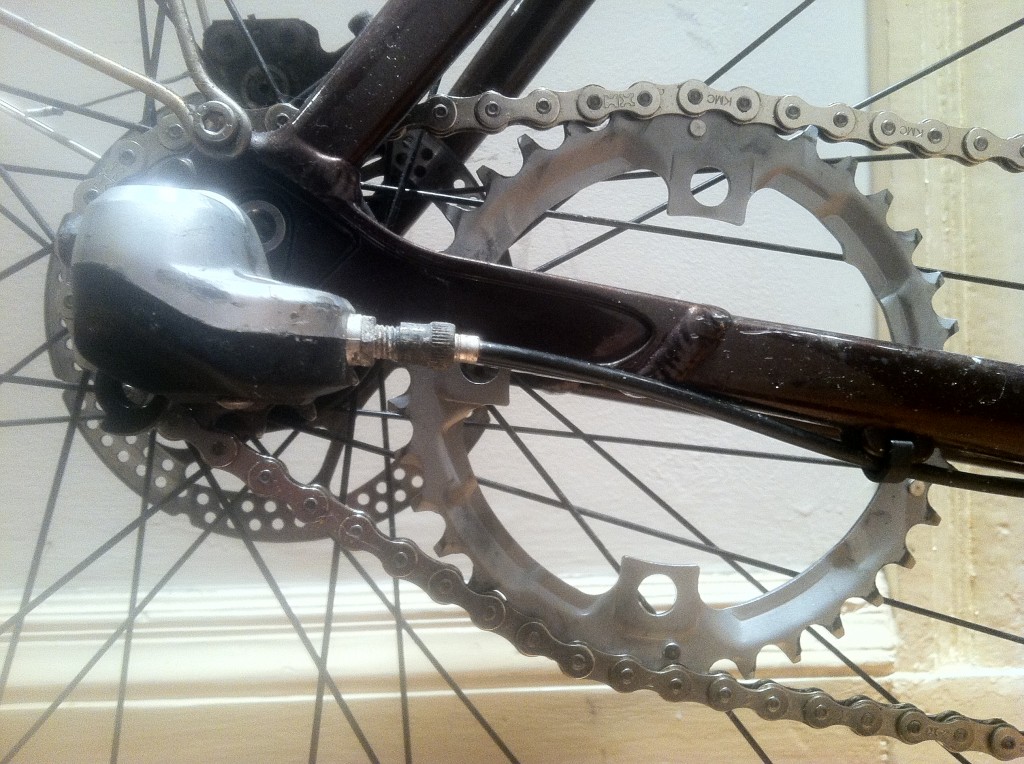 This weekend I finally solved a particularly tough chain tension problem that I've been having on my winter commuter/guest bike with the addition of a "ghostring" or "ghost ring" or "ghost chainring" (I'm unsure of what the proper name for it is, if there is one). The idea is simple, but when first presented with it any well-seasoned cyclist will surely look askance at the contraption. I'm here to say: so far, so good!
GHOST RING!
Tags:
amazing
,
ghost ring
Posted in
crafts
,
Mechanical
|
1 Comment »