Written by Boston Biker on Feb 16
Maybe its because I got rid of my car a couple of years ago.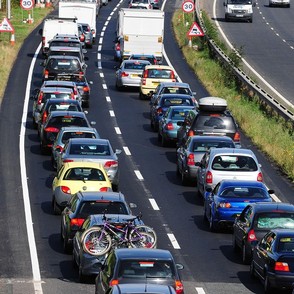 "The typical American devotes more than 1500 hours a year (which is 30 hours a week, or 4 hours a day, including Sundays) to his/her car. This includes the time spent behind the wheel, both in motion and stopped, the hours of work to pay for it and to pay for gas, tires, tolls, insurance, tickets, and taxes. Thus it takes this American 1500 hours to go 6000 miles (in the course of a year). Three and a half miles take him/her one hour. In countries that do not have a transportation industry, people travel at exactly this speed on foot, with the added advantage that they can go wherever they want and aren't restricted to asphalt roads." -The Social Ideology of the Motorcar, André Gorz
If you are spending that much time with something it better be one of the following, fun, sexy, or lucrative. Sadly for most people cars or none of the above. Via livable streets.
Tags:
food for thought
,
livable streets
,
quote
Posted in
advocacy
,
Commuting
|
5 Comments »