Written by Boston Biker on Dec 07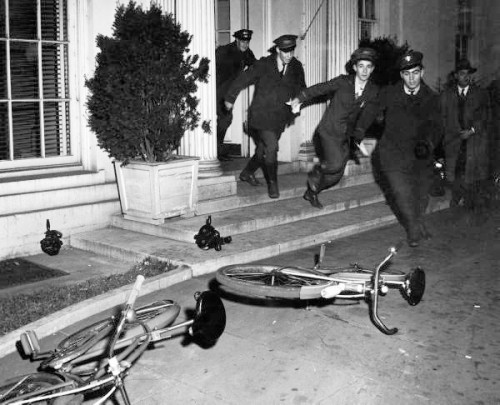 Bike messengers leaving the White House on Dec. 7, 1941, day of Pearl Harbor attack. Even though the events of the day are truly horrible, the picture always reminds me of a time when bicycles played a larger role in every day life. I would certainly not wanted to live at that time, I enjoy modern life, but I would like to bring back aspects of the past.
This has always been one of my favorite photos. More on the story here.
Tags:
bike messengers
,
history
,
pearl harbor
,
picture
Posted in
news
|
1 Comment »