Written by Boston Biker on Dec 16
Got this in the email, I know this lady, she is a great artist, you should go check out her stuff.
—————————-
whose legs of coffee are these???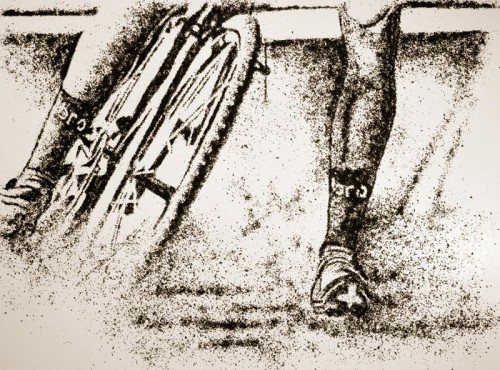 Five large pieces hung at Equal Exchange Cafe all represent my recent photo-based work that I've completed with used coffee grinds supplied by the Equal Exchange Cafe. The grinds were dried, applied to artboard, then photographed, printed, and framed.
The frames are made of used pallets, burlap coffee bags and discarded bicycle chain links. They are just as awesome in reality as they appear in the photos.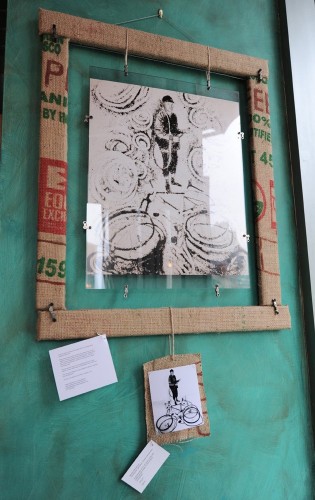 Complete spectrum of the work can be previewed on my website: CLICKETY-CLICK. But what you should really do is take a brisk little walk in the North End and visit the coffee shop that conducts its business in a sustainable, conscious and tasty fashion. And is supportive of emerging artists.
To make it really REALLY easy for you, here's the address: 226 Causeway, Boston. It's right past North Station.
I would like to thank everybody who came out to the opening and encourage everyone to come check it out and tell your friends!! Also, my friend and fellow artist Jennifer O'Donnell is responsible for all the pretty signage there – so good!
Peace,
N
Tags:
art
,
bikes
,
coffee
Posted in
crafts
|
4 Comments »