Written by Boston Biker on Dec 14
In the olden days, knights used to have a trained armor guy who would attach all the little bits of armor to them. This guy had to be well trained because if the armor fell off, or didn't fit right, well things didn't go well for that knight.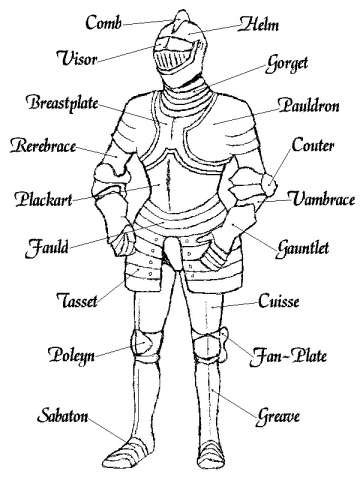 On mornings like today I feel like I need my own peasant trained in armor attachment. I mean yea, I am not fighting the Gauls or anything, but it does take me a while to get all my layers on.
Generally if its above 30 out, I wear spandex with shorts over, a long sleeve shirt, a short sleeve shirt, and a hoody. But on days like today I put on the full battle suit and go for it.
From the inside out:
Lower half:
undergarments and wool socks, spandex pants, shorts, a belt.
Upper half:
long sleeve shirt, short sleeve shirt, tight hoody, loose hoody,
Head/Face:
cycling cap, wool cap, helmet, scarf around face
Hands:
Thinsulate gloves, cheap gloves that have the fingers cut out with the little mitten thing that goes over them.
Anything below 10 degrees, I swap out the converse for a pair of hiking boots.
Even with the cold today, the lack of strong wind made it very pleasant to ride to work, I saw dozens of other cyclists out and none of them looked miserable.
You can get more tips for dealing with the cold here and here.
Whats your armor regiment? Do you go high tech, low tech, something in between?
Tags:
armor
,
clothing
,
winter
Posted in
bostonbiker
|
9 Comments »