Written by Boston Biker on Jul 05
Holy crap…I just got home. I don't think I have every been so glad I am a good urban rider than I was tonight. Literally these are the obstacles I overcame to get home tonight.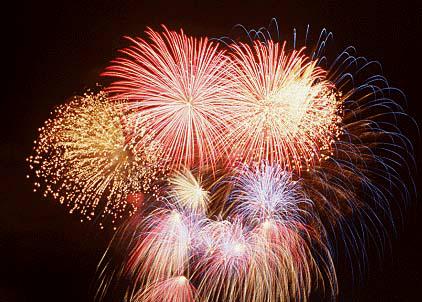 A sea of broken beer bottles in the road.
People shooting fireworks AT ME.
A never ending parade of drivers doing everything they want and nothing they should.
The parade of humanity spilling forth drunkenly into the streets with nary a care in the world.
The closing of multiple bridges (and the using of them anyway).
Drunk drivers/pedestrians/bicyclists.
People out on bikes with no lights and no helmets.
People driving cars with no lights on.
One guy tried to grab me and give me a hug.
The heat.
And a million more things that flew by too quickly to register.
It was pretty awesome. I mean that in like the "part the red seas" kind of awesome, not the like "bro awesome!" kind of awesome. I know this city can be rough but I never have seen it like this. I was out riding when the Red Sox won the world series and it wasn't like this. That was more of a string of rolling high fives, this…this was like war.
I can't fathom why everyone DROVE A CAR to see the fireworks. It's hard enough getting around this town normally, throw in explosives and cars full of sleepy children ready to get home, and its impossible.
I can honestly say the several miles I traveled down the heart of the city tonight were some of the craziest I have every had the pleasure of pedaling. It was a wild time, and I had a blast.
Do you have any bike and fourth related feats of daring do?
Tags:
awesome
,
crazy
,
fourth of july
Posted in
bostonbiker
|
8 Comments »