Written by Boston Biker on Jun 11
This is yet another installment of my continuing series, the joys of cycling. In which I try to chronicle some of the hidden gems of cycling. Today lets discuss the highly awesome, cab hail high five.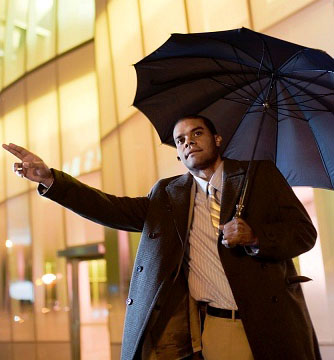 Have you ever noticed that when someone is trying to hail a cab they hold their hand out at the perfect height for a high five? I mean all you would have to do is ride over, toss up your hand and BOOM rolling high five. OH YEA!
I mean normally when I see someone hold their hand up for a cab I immediately look over my left shoulder for the cab missile that is homing in on this new target (and potentially will run me over in the process). But if I ascertain that no cab missiles are present I will ride over hold up my hind in the universal "high five" orientation and try to lure the pedestrian into a rolling high five.
Be sure to exclaim "OH YEA!" if the rolling high five is successful, and "OHHHH!" if they fail to engage, or if you miss. If done properly this will make the pedestrian smile, even if they are having a shitty day. If done properly an area of joy should spread forth from that pedestrian encompassing all others within say a ten foot radius.
The other day I got not one, but TWO rolling cab hail high fives in the space of 100 yards, it was a great day for cycling, and a great day for America.
Tags:
cab hail high five
,
joys of cycling
Posted in
fun
|
12 Comments »