Written by Boston Biker on Sep 08
Got this in the ole mail box today, looks like it might be a good time. Show up, ask all your pressing Lance questions, get your books signed, get your calves critiqued, umm talk about this years tour. Honestly the more I think about it the more this sounds like fun.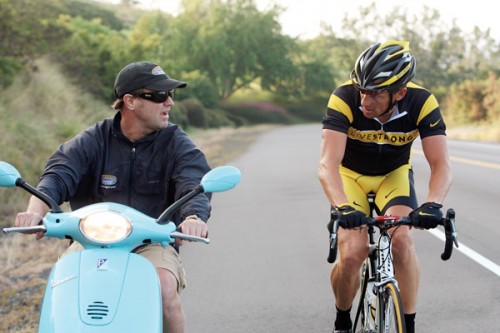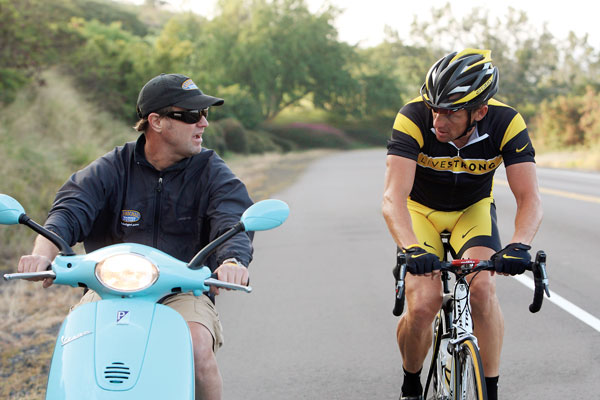 Lance Armstrong's coach makes New England stop at Belmont Wheelworks for group ride & book signing:
Internationally known cycling coach Chris Carmichael to promote new book
"The Time-Crunched Cyclist"
WHAT: Love staying in shape? No time for exercise? Think Lance Armstrong is awesome? Two words for you: Chris Carmichael, who'll be in town to sign his new book, The Time Crunched Cyclist, and to answer your questions in person about how to fit some reasonable riding into your unreasonable schedule. Carmichael, who coached Lance to seven consecutive Tour de France victories and this year's comeback third place, makes his only New England stop at the Belmont WHEELWORKS on September 17th with a group ride and a Q & A. Says Carmichael, "We're not 20 anymore. Many of us have families and jobs and can't commit to 10 or more hours per week on our bikes. For most of us, "your training program is the only thing stopping you from enjoying cycling the way you used to. Why? Because predominant theories in training are still stuck in the 1980s."
The event will begin with a 2-hour group ride for up to 40 local cyclists led by Carmichael. All riders should be intermediate level or more advanced and be able to maintain a 17 to 19 mph pace. After the ride, the public is invited to a clinic and book signing reception sponsored by GU Energy Labs at the Belmont WHEELWORKS. You have to register for the ride by emailing [email protected] and all are welcome to the book signing reception later in the evening.
WHEN: Thursday, September 17th
3:30pm Ride Meeting Time at Belmont Wheelworks
4:00pm Ride Departure
6:30pm-8pm Clinic & refreshments at Belmont Wheelworks following the ride
WHERE: Belmont WHEELWORKS 480 Trapelo Road Belmont, MA 617.489.3577
COST: The ride and in-store appearance are free and open to the public.
Tags:
Chris Carmichael
,
Coach
,
Lance Armstrong
,
wheelworks
Posted in
Bike Business
,
fun
|
No Comments »