Written by Boston Biker on Nov 12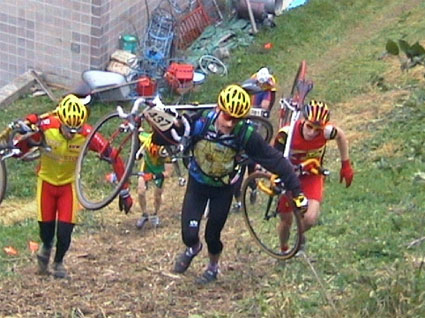 Come learn the ropes of prepping and cleaning your Cyclocross bike with Matt Roy, MM Racing Team Mechanic.
Check out the flyer here. (pdf)
Price of admission gets you a custom mini-pit kit from Pedros with the stuff you need to keep your bikes running perfectly. The kit retails for $44.99 but if you come to the event, you'll get the bucket and the know-how for $29.99.
The clinic will be held behind Wheelworks Too – 22 Church Street, Belmont (just around the corner from Belmont Wheelworks). There will be tents, heaters, lights, several very dirty/muddy Seven Cycles Cyclocross bikes, beer and salty snacks for the full "pit" experience!
The clinic will cover the essentials of cyclocross bike maintenance and cleaning. Matt will start with bike washing and continue with some standard checks done each time a bike is worked on. He will review tire pressure, pit etiquette and technique and answer any 'cross specific questions you may have. The event will be outside so dress warmly! You will not need to bring
your bike – there will be a few dirty Seven's on hand to do the walk-throughs.
For more info go to wheelworks.com. RSVP required.
Event Details:
Date: Thursday, November 20th
Time: 7pm-8:30
Cost: $29.99 includes Pedros Pit Kit (a $44.99 value) & instruction by one of pro cycling's finest mechanics
RSVP: Required to participate – Call or email Gary Wood – [email protected] – 617.489.3577
Tags:
cyclocross
,
Matt Roy
,
wheelworks
Posted in
fun
,
Mechanical
|
No Comments »